November 2, 2016 9:22 am
During the next few editions of the creator showcase, our focus will be specifically on Instagrammers. We feature a creator from our community and tap into their talent, knowledge and tips to share with the rest of the community.
In our previous showcase, we featured one of Instagram's first users, Dan Rubin. In today's edition, we engage Natasha Amar.
Based in Dubai, Natasha left a finance career to pursue her dream of a career as a travel storyteller and photographer. Her Instagram account is a curation of well-crafted images capturing her adventures throughout the world. Whether she's hiking through the fairytale landscapes of Cappadocia in Turkey or kayaking through the Abel Tasman National Park in New Zealand, her perspective is bound to infect you with the travel bug.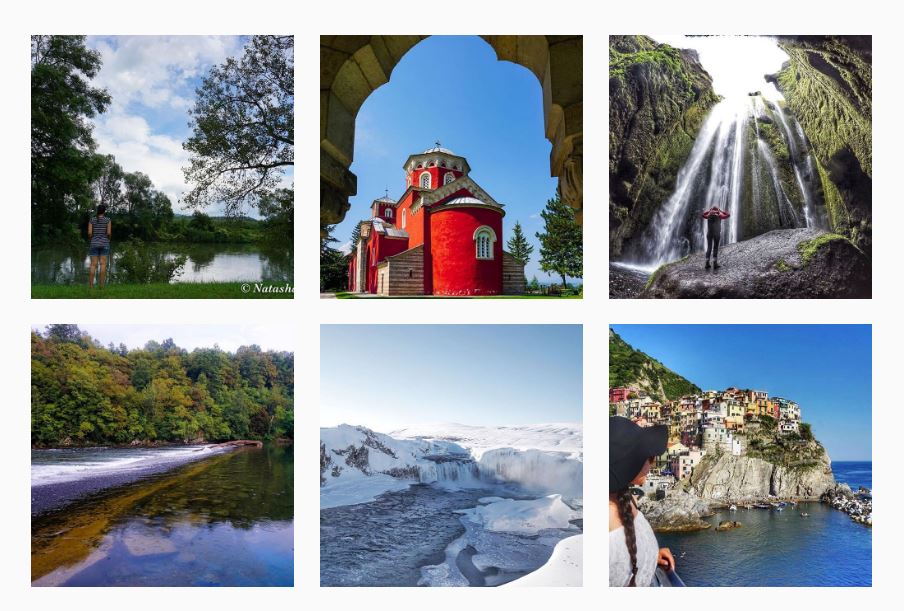 1. How long have you had your Instagram account for?
I've had my Instagram account since December 2012.
2. When did you start getting popular on Instagram?
My success with Instagram has been very gradual. I noticed that my page was growing at a faster rate when I started focusing on my photography and put in the time and effort to learn photography techniques as opposed to when I took photos with my old digital camera and phone.
3. What advice do you have for other influencers who want to improve their Instagram and grow their audience?
Ask yourself why you create. Do you just want to be famous? Do you want your feed to tell a story? Do you want it to be the go-to place for an audience that's interested in a particular topic (hiking, fishing, footwear)? Once you find the answer to these questions, you get to the point where you can figure out the kind of feed you want to be known for and work towards making it the best it can be. Work on your craft- with the amount of knowledge that's available online for free, there is no excuse for not learning basic photography techniques.
I find that the most interesting pages have a theme, interact with their audiences, and show personality. The least interesting ones are self-obsessed (think a selfie in every post) and lack creativity.
4. What camera do you use to capture your images?
I use a Sony A6000 for all of my photography including the images on my Instagram feed.
5. How often do you upload pictures on Instagram?
My feed is focussed on travel- in keeping with the theme of my travel blog TheBohoChica.com, so when I'm travelling, I post at least thrice a day. Some work campaigns have had me posting up to five times a day. When I'm back home, I try to post at least once a day.
6. Are there any apps or equipment you would recommend to other Instagram users?
I use Snapseed on my iPhone to quickly edit photos on the go for my Instagram feed. For Instagrammers who are looking to improve their craft and invest in a good camera, I can highly recommend the Sony A6000 mirrorless.
Share this article