March 13, 2016 11:47 am
An updated version of this post has been  created with new technology to read the updated post click here.
We aim to give every influencer in the world the tools to skyrocket. That's why we've built Booked By Webfluential.
It's a booking form that plugs straight into your website and Webfluential media kit – so you can take bookings anywhere, anytime and from any brand.
If you're really serious about turning your passion into a business, use Booked By Webfluential to do proactive pitches with professional quotes. Similarly, if a brand requests a quote, simply generate a credible one to share with them. That way you can keep all your admin in one place!
This is how you do it:
Step one: Fill out the booking form on your media kit or website
Complete the required fields in your booking form. In the email field, enter your personal e-mail address but with a slight hack. So, instead of just using your normal email address, simply add "+webfluential".
For example: normal@gmail.com will becomes normal+webfluential@gmail.com
This ensures that our system does not pick up your email address as an already registered influencer. More info on this little email hack here. Note that this only works with Gmail.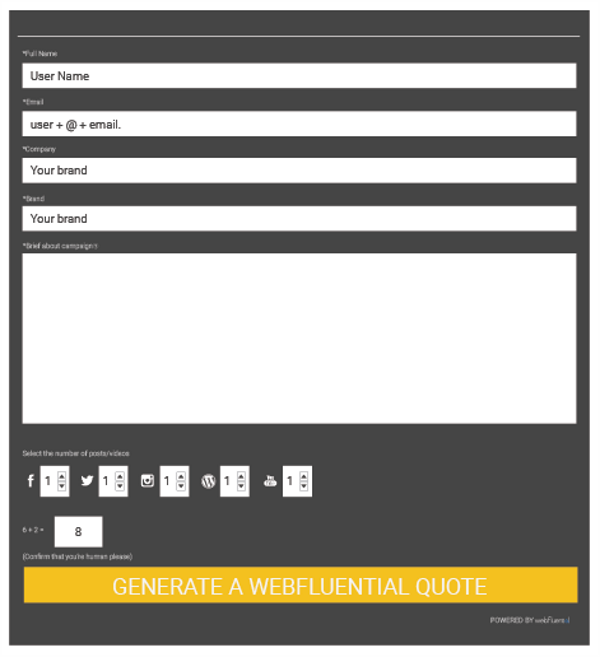 You don't have to complete the "Brief about campaign" section of the booking form. Just confirm that you are human and then hit the "Generate A Webfluential Quote" button. This will generate a quote that you can send by simply sharing the URL via email.
Step two: Include a professional quote as a link in your pitch
Now you can send your campaign idea (brief) along with a quote to the brand that you want to work with.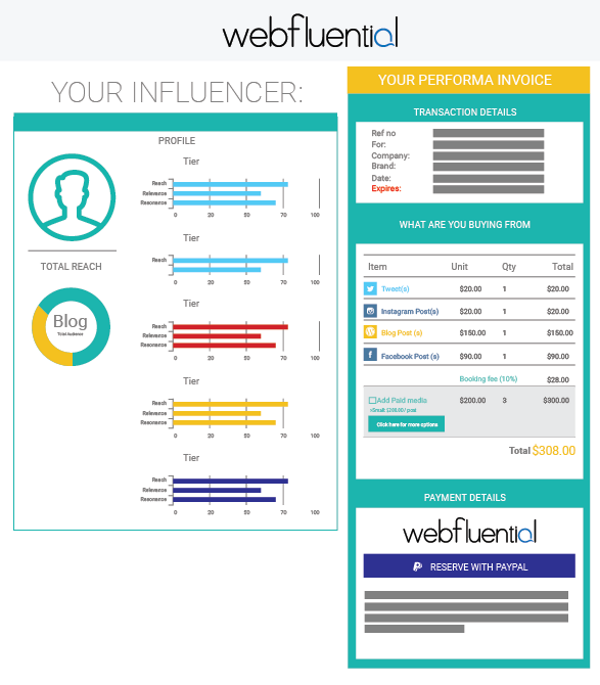 Step three: Follow up!
Just remember that a quote expires a week after you have generated it. If a quote you can easily recreate a new quote but following the same steps.
Once you have generated the quote you will receive an email that looks like the one below, to let you know that a quote has been generated with your booking form.
What are you waiting for? Start generating quotes now with Booked By Webfluential. The power is in your hands!
Share this article