January 10, 2017 3:18 pm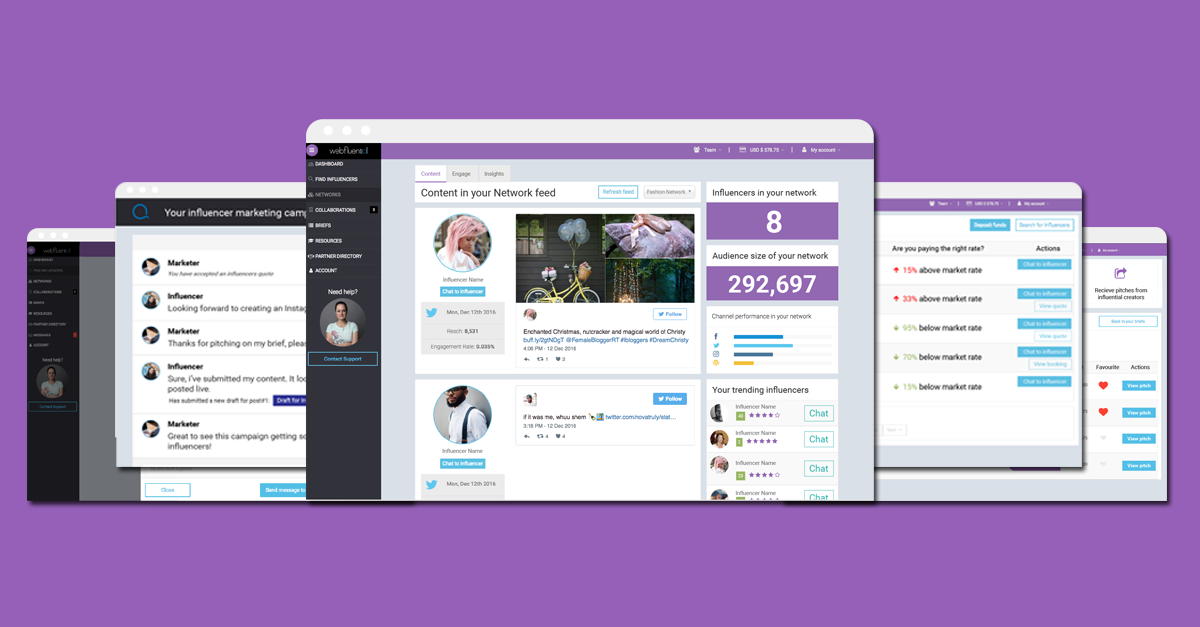 With sites like
Forbes
,
SocialMediaToday
and
Adweek
listing Influencer Marketing as one of the hottest trends to watch in 2017, we thought it was time to give our registered marketers more features and flexibility - empowering your brands to make an impact through influencers in 2017.
Most marketers understand Webfluential to be an influencer marketing agency – but what most marketers don't know is that all the tools and technology required to find influencers are available to use as self-serve.  In addition, we have recently introduced regional agency partnerships - to support marketers with the running of larger scale campaigns. Our accredited partners can be found here.
If you're already registered as a marketer - I'd like to encourage you to log into your Webfluential account and have a look around. If you aren't, you can
register here
to try out the platform for free. You'll be able to see first hand just how easy it is to find and connect with the right influencers, you'll also be able to see all the new benefits you have access to once you upgrade your account. If you're not quite ready to upgrade, you'll still have access to our partners to help you run great campaigns. 
This is a
sneak
peek under the hood of the new Webfluential self-serve platform:
Connecting with influencers has never been so simple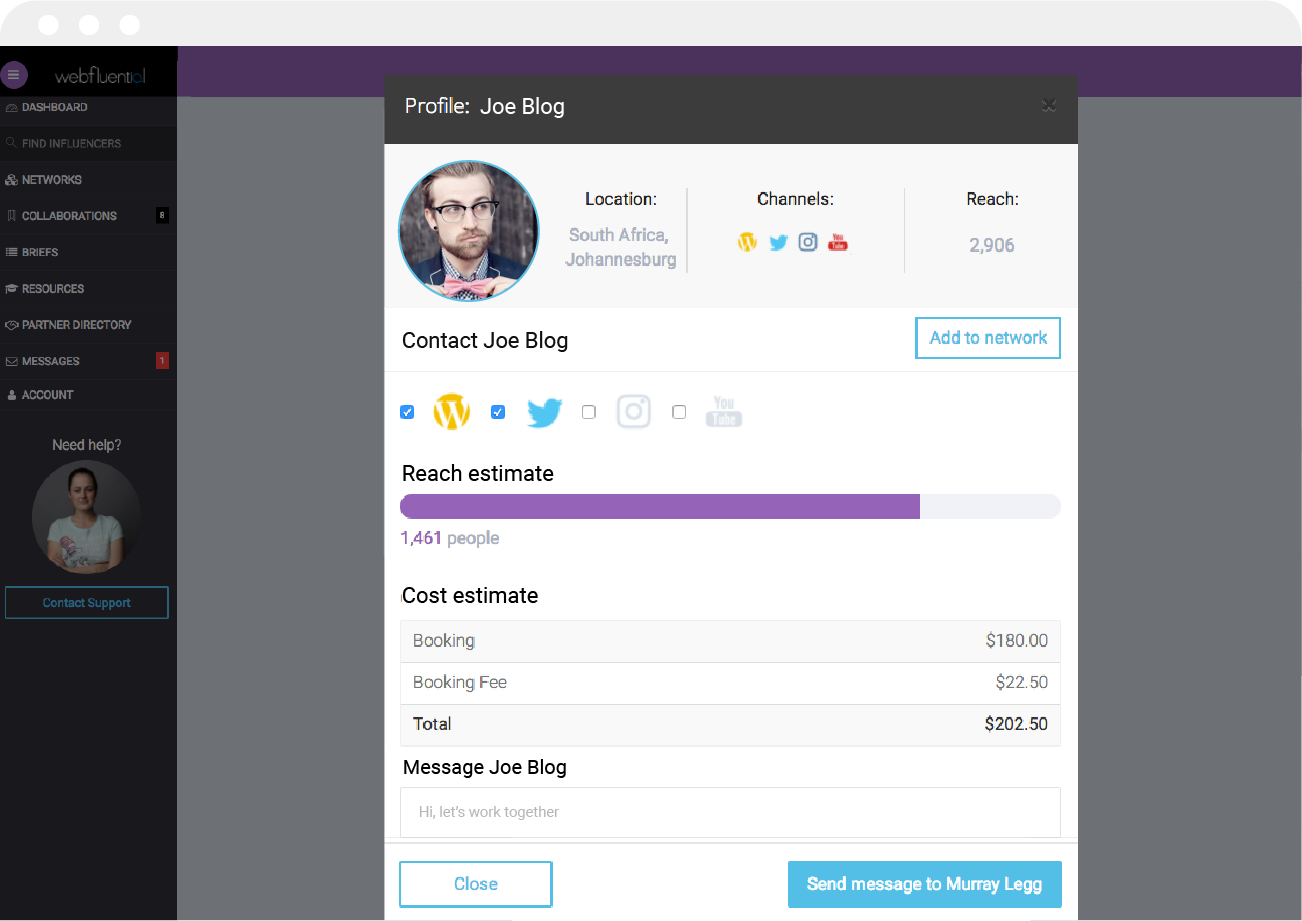 Get influencers to pitch creative ideas to you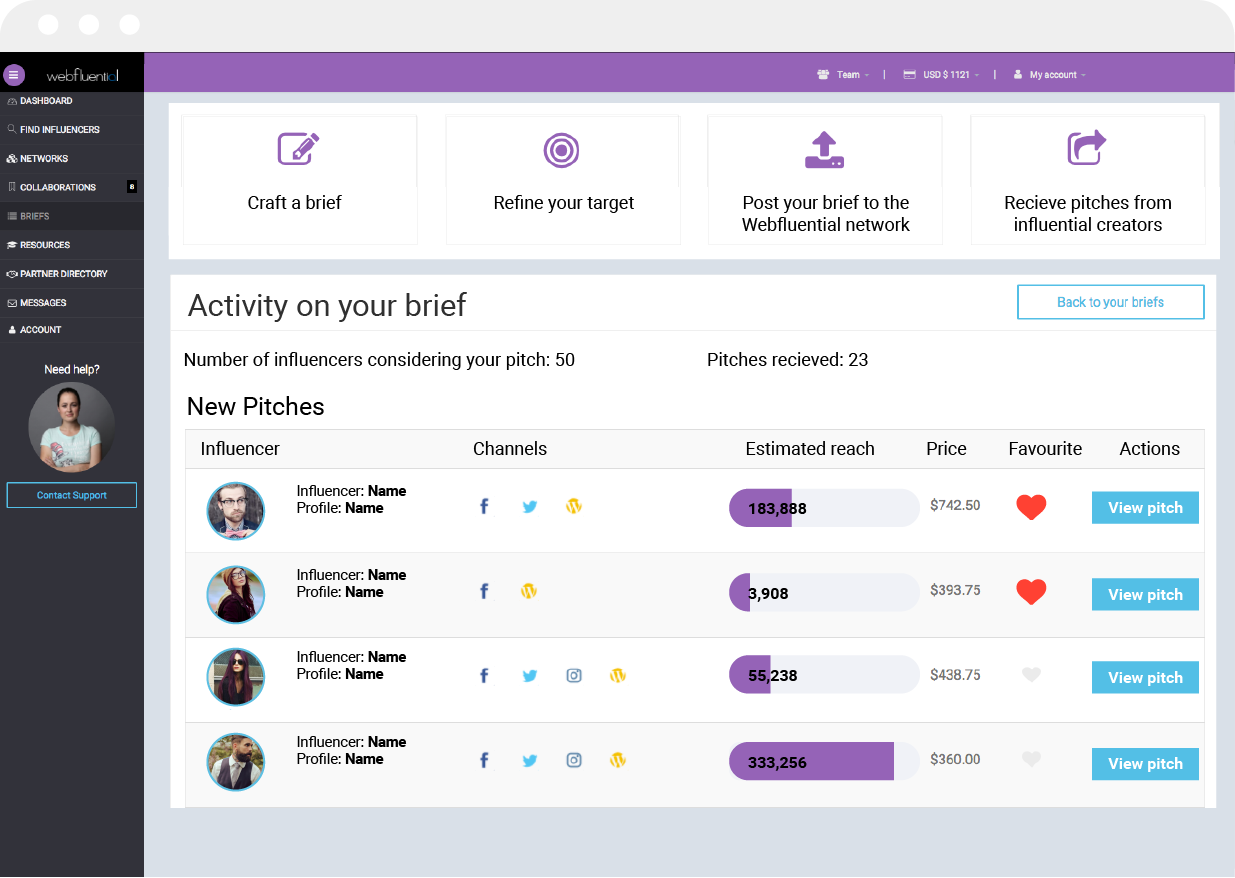 Build relationships with influencers in your Networks (please note that managed Networks are only available through partners)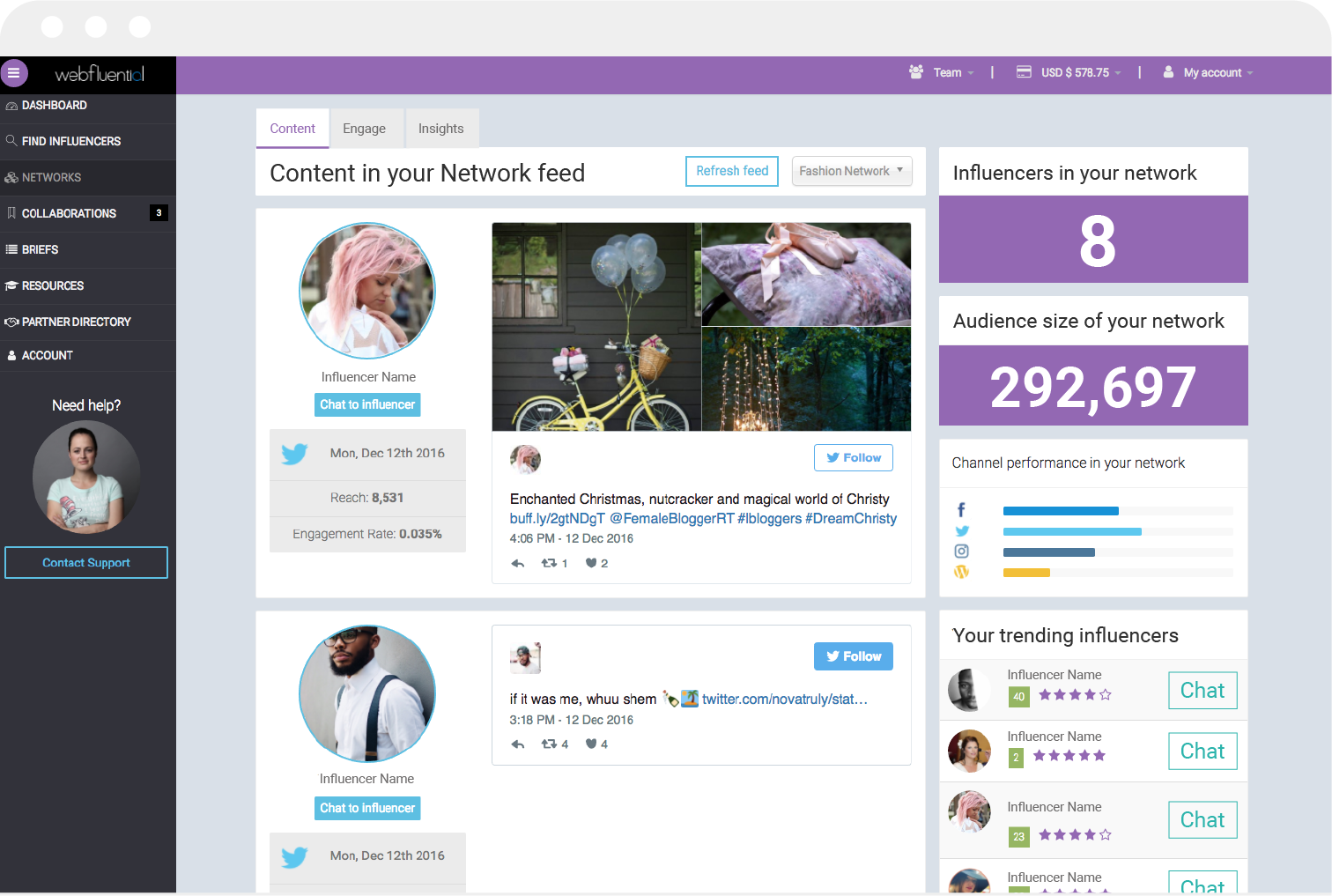 Chat directly to influencers about briefs and pricing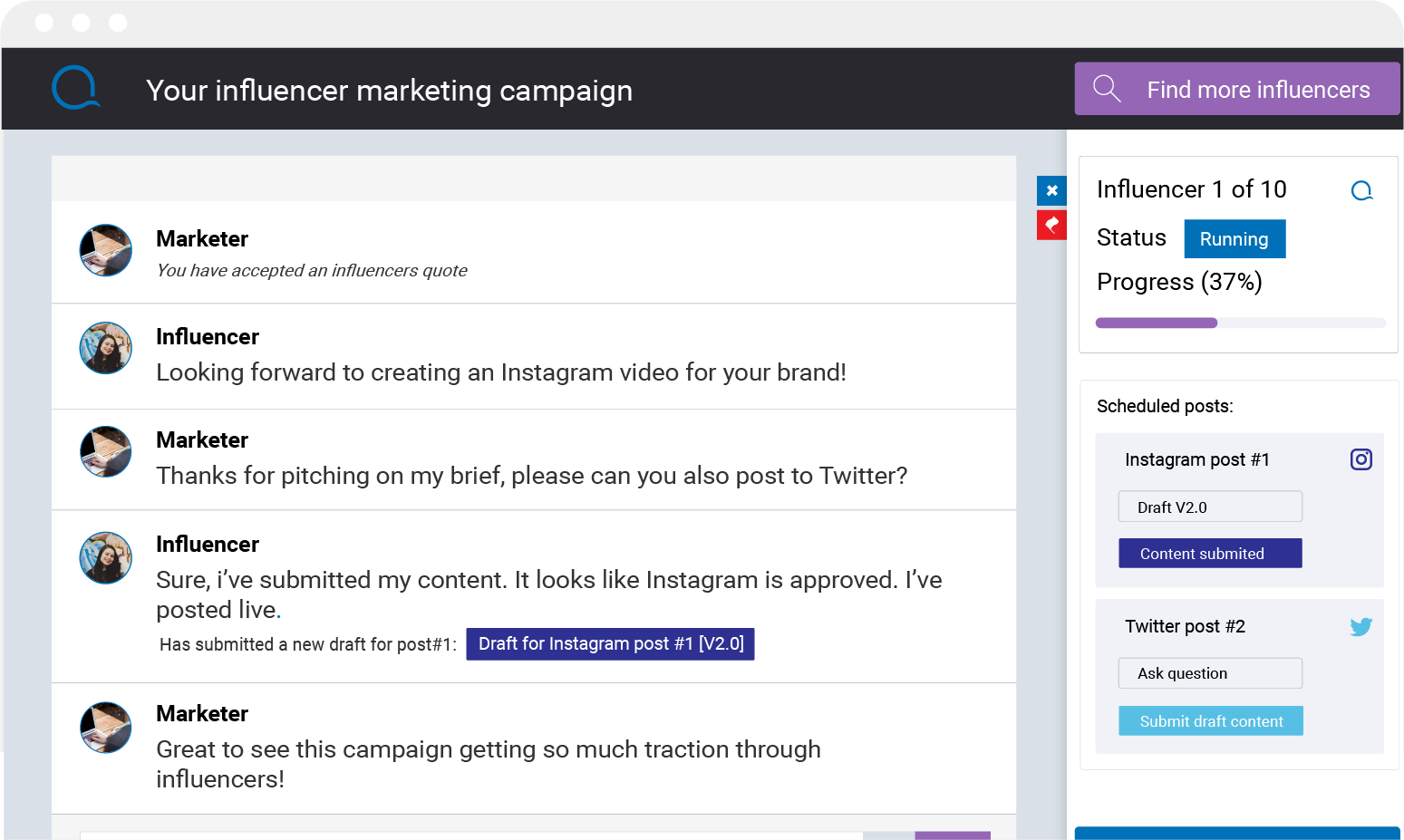 Think of how Hootsuite helps you run your social campaigns, and how Adwords helps you run your search ads.  In the same way, Webfluential and Webfluential accredited partners can help you run your Influencer Marketing campaigns.
The above images show the tools that can help you overcome the challenges you expect walking into your first influencer marketing campaign.
The new features below will help you with the challenges you only discover once you get going...
Guidance on pricing: helping you understand how much to pay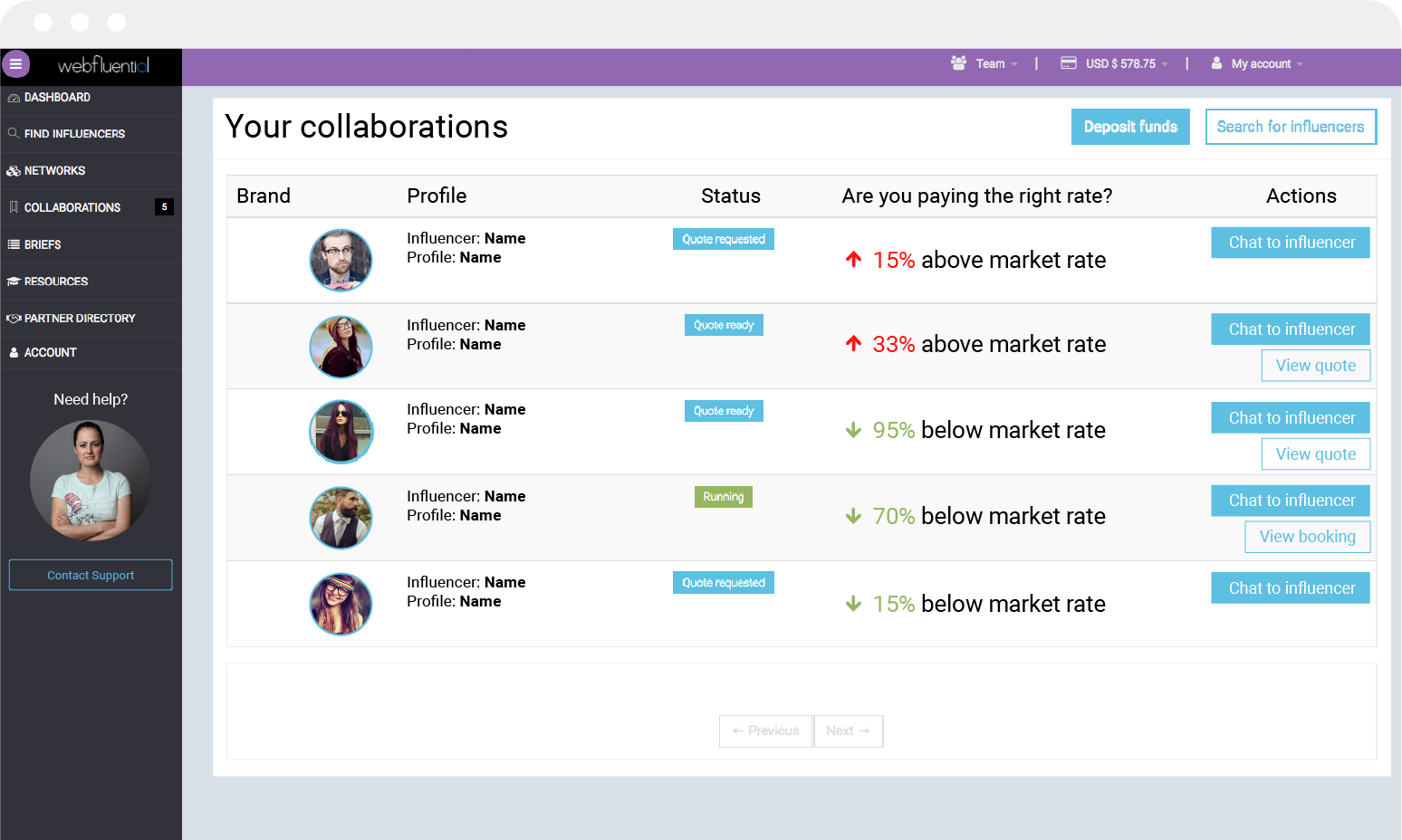 Ensuring your campaign is a success and that each influencer delivers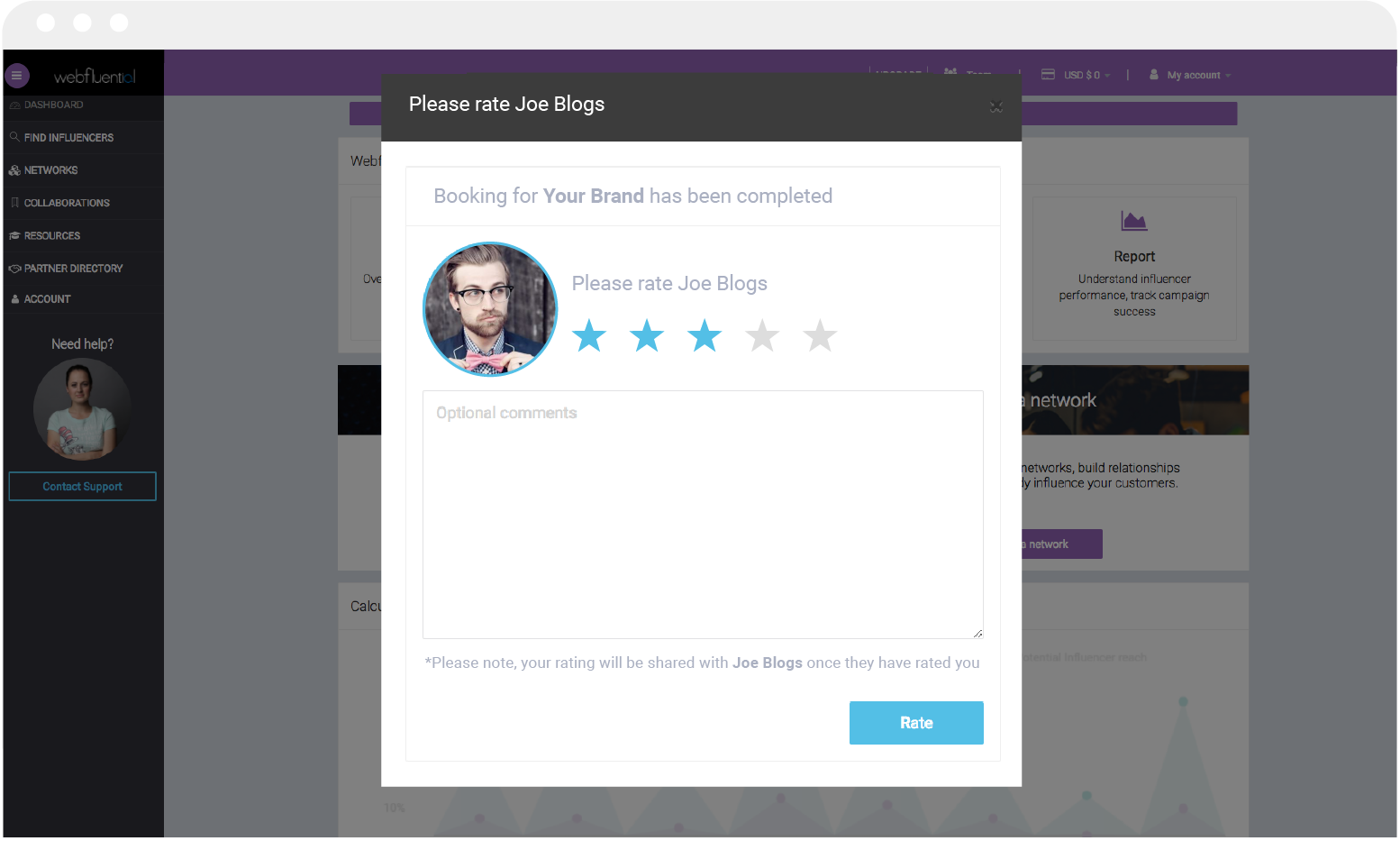 Creating basic reports for all your campaigns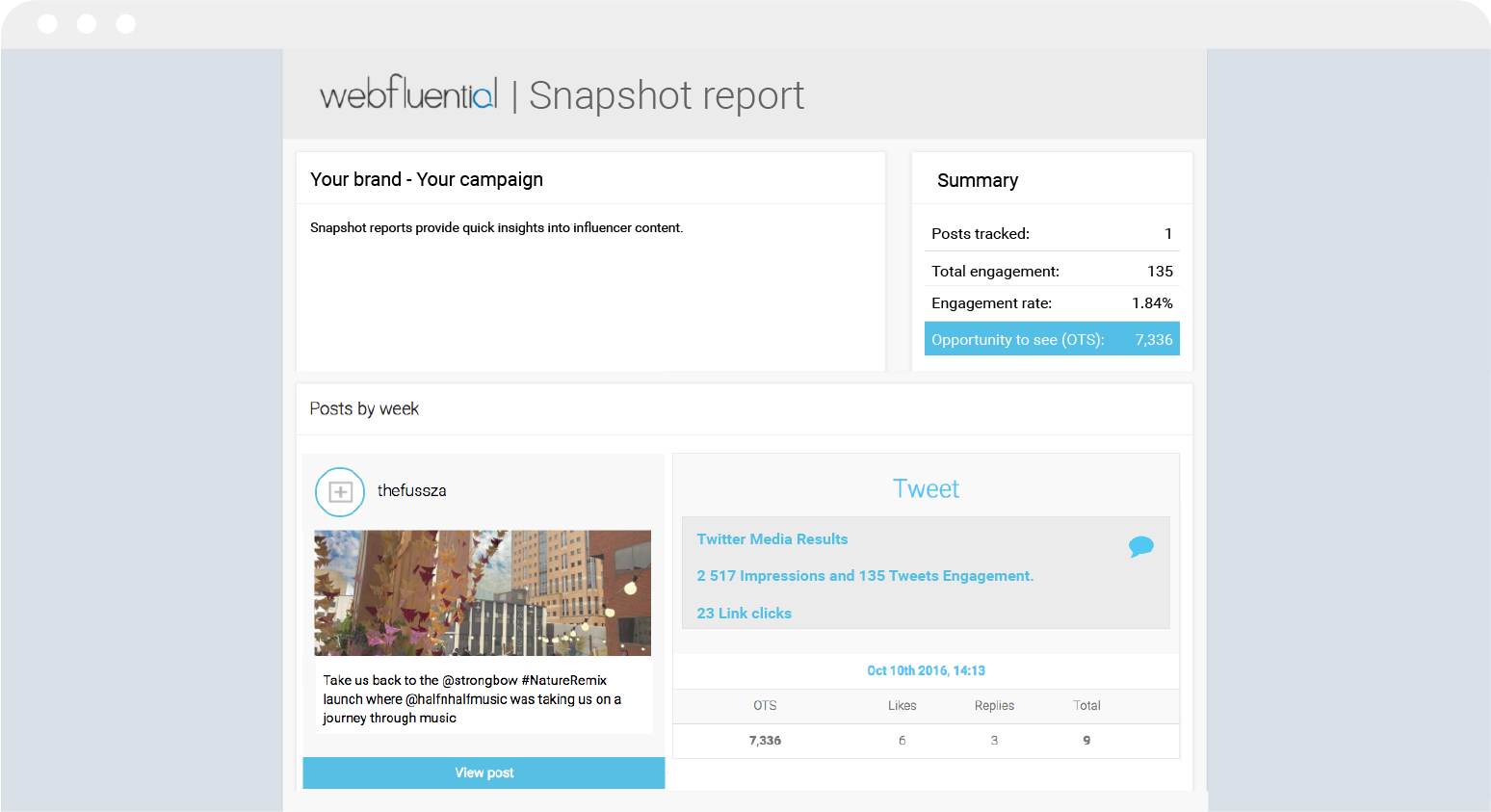 PLEASE NOTE:
The trial period on your marketer account will only last a few days so
login
 to upgrade if you are looking to utilize the self-serve platform. Alternatively, you can get in touch with one of our partners via our partner directory found here.
Webfluential accredited partners offer a wider support network to brands and agencies looking to run large scale influencer campaigns. If you don't have the time, experience or resources to run your own brand campaigns then you'll have access to regional partners to help you do so. Webfluential currently has Partner agencies in South Africa, UAE, United Kingdom and South America.
Our partners have years of experience working with content, media, and Influencers, across multiple verticals. They also run a premium Webfluential technology stack, which means they have access to deeper influencer analytics, the ability to manage influencer networks on your behalf, paid media integration and most importantly - fully integrated reporting on campaigns. 
The images below are just some of the examples of what our partners can offer.
Costings for large scale campaigns, including management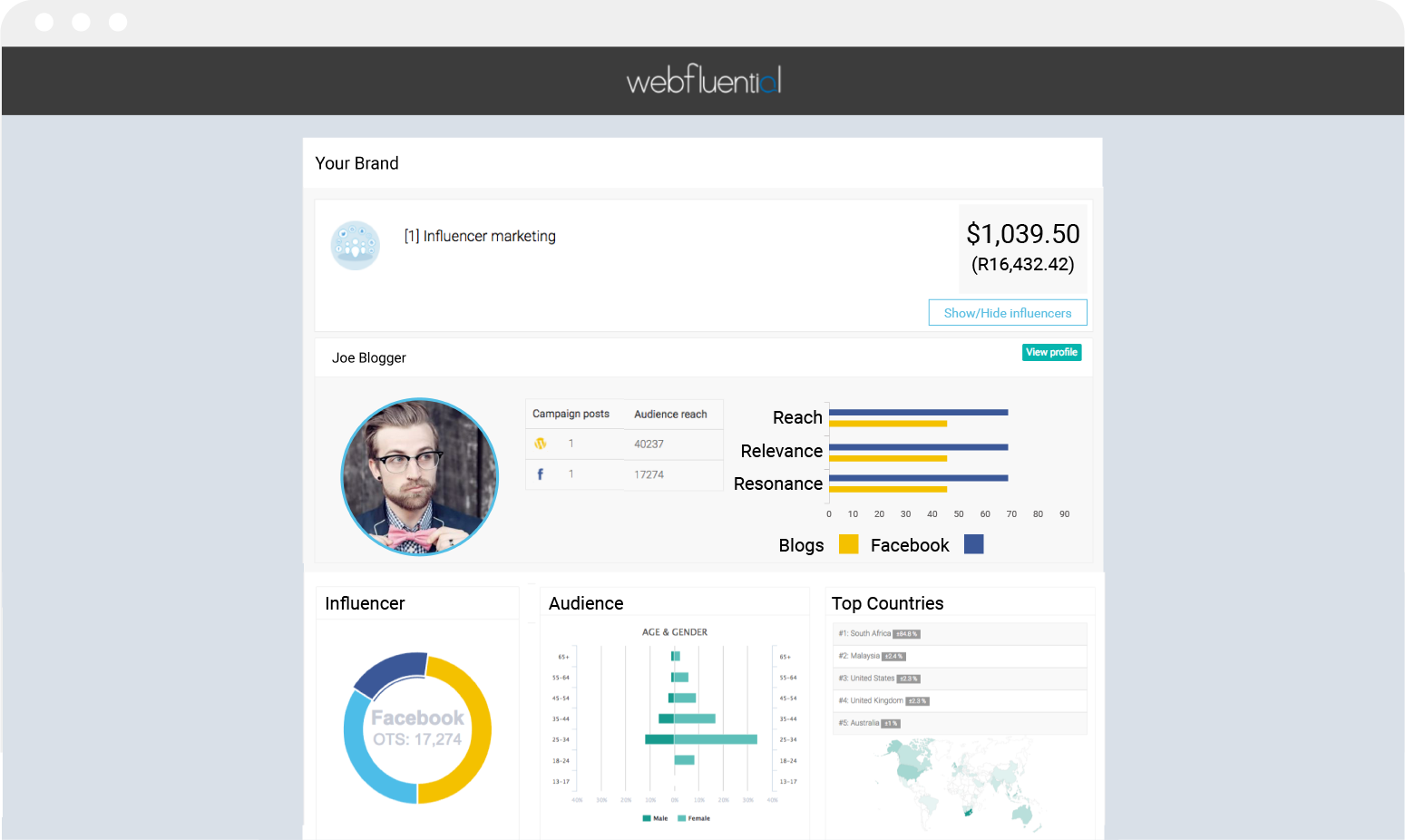 Campaign Management tools, with paid media integration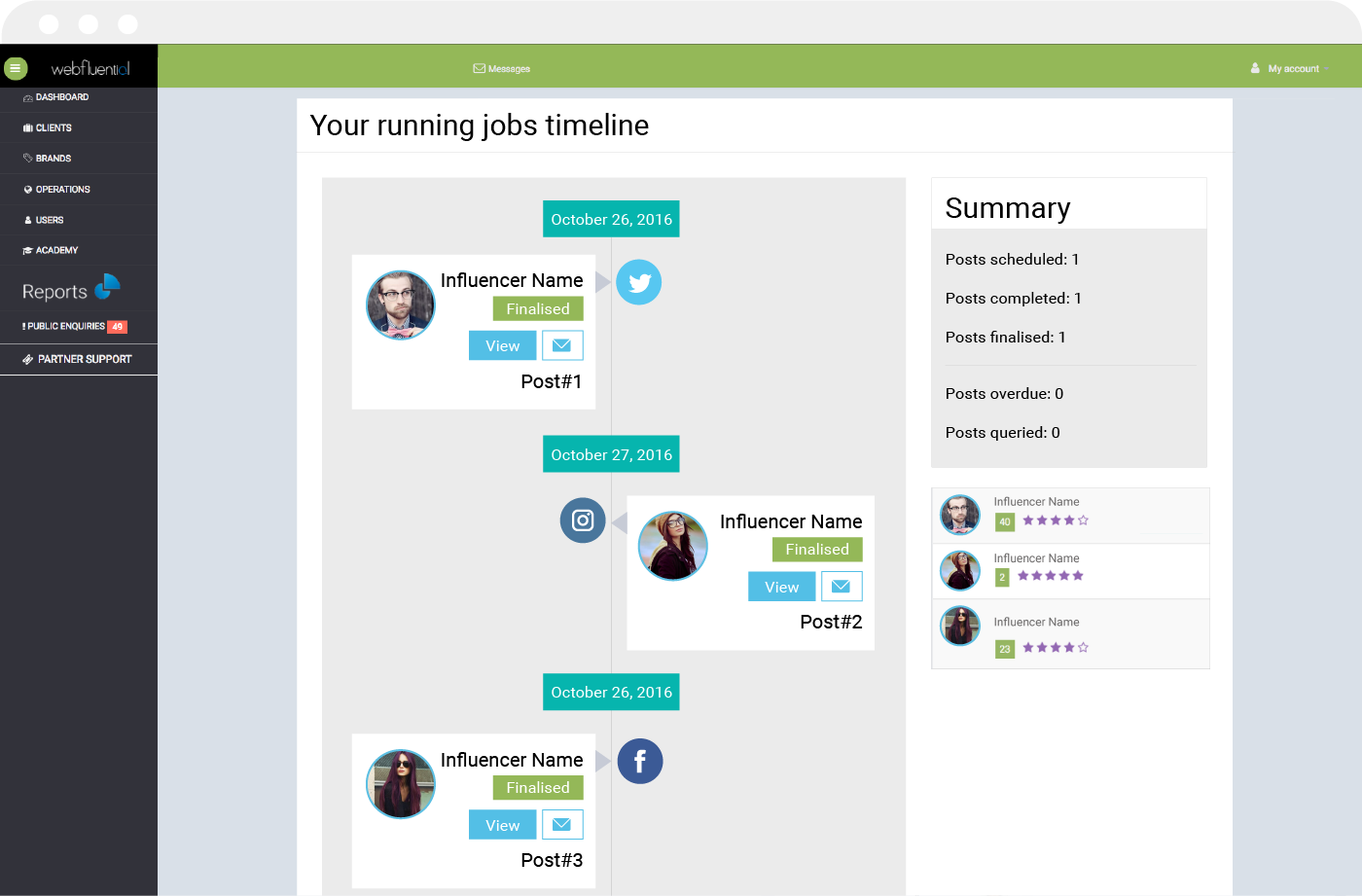 Creating integrated reports for campaigns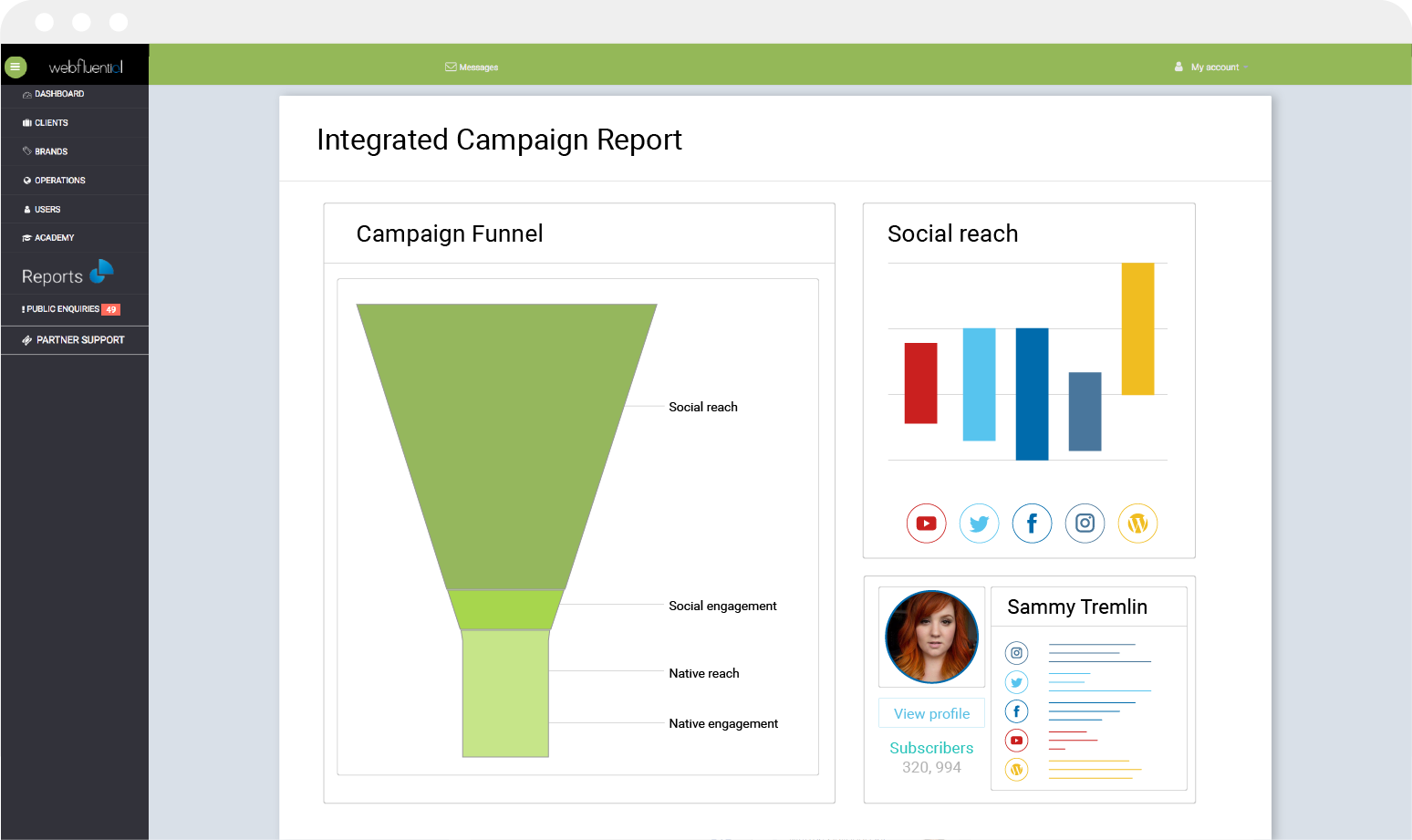 Track only reports for brands and clients to find the most relevant influencers in real time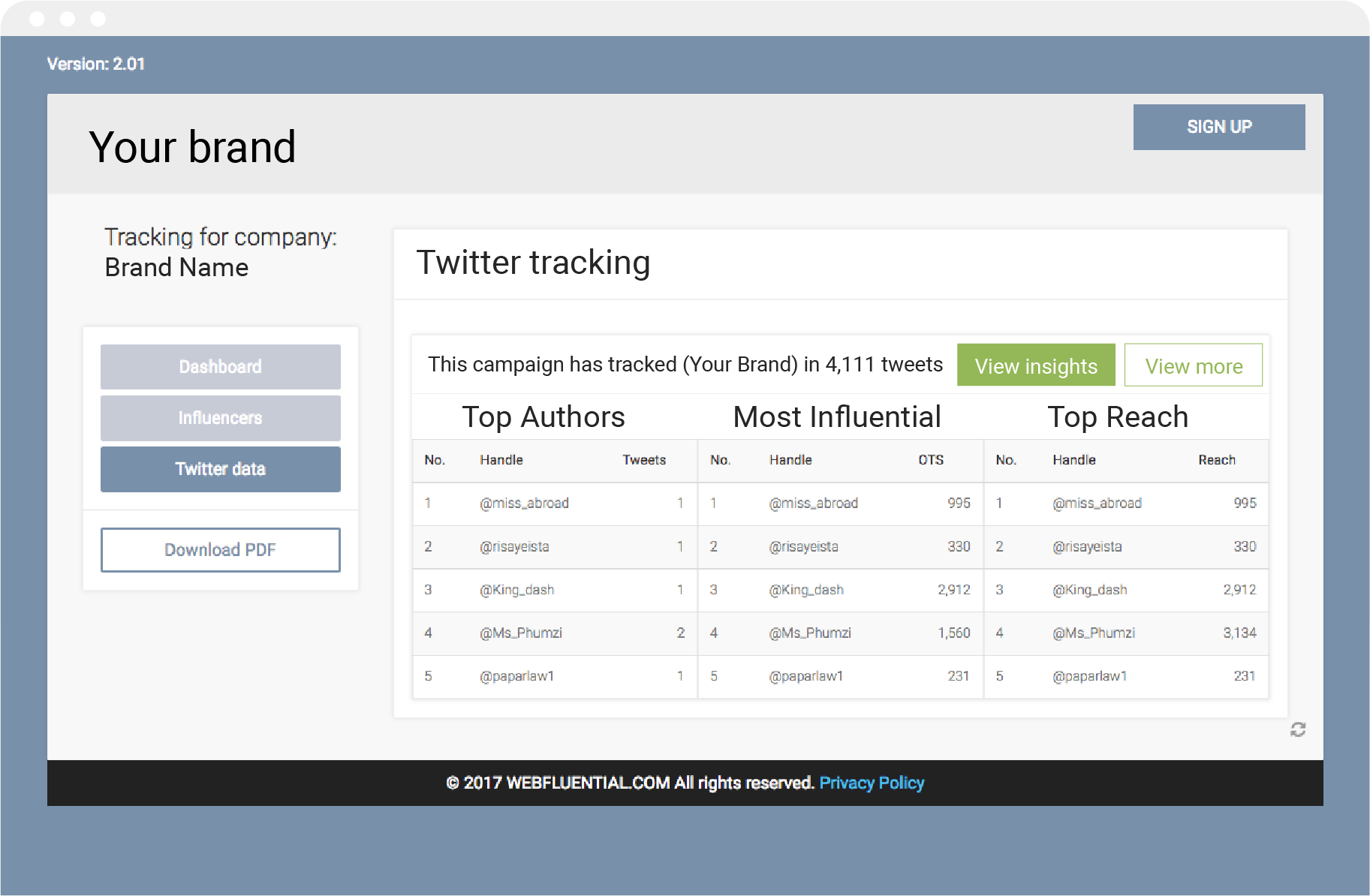 PLEASE NOTE:
Managed Networks are exclusive to Clockwork Media in South Africa, so if you already have a network of influencers and you'd like to manage them more effectively please get in touch with Clockwork Media through your 'Partners' tab.
That's it from us, if you're looking to understand a bit more around how influencer marketing can work in
your
brands vertical you can see some
examples of influencer campaigns here
. If you're ready to get going, and kick start your 2017 with an Influencer campaign, then head over to our marketers area to get going. Good luck!
Kirsty Sharman
Head Of Global Operations
https://webfluential.com/marketers
ESTIMATE HOW MUCH YOU COULD BE EARNING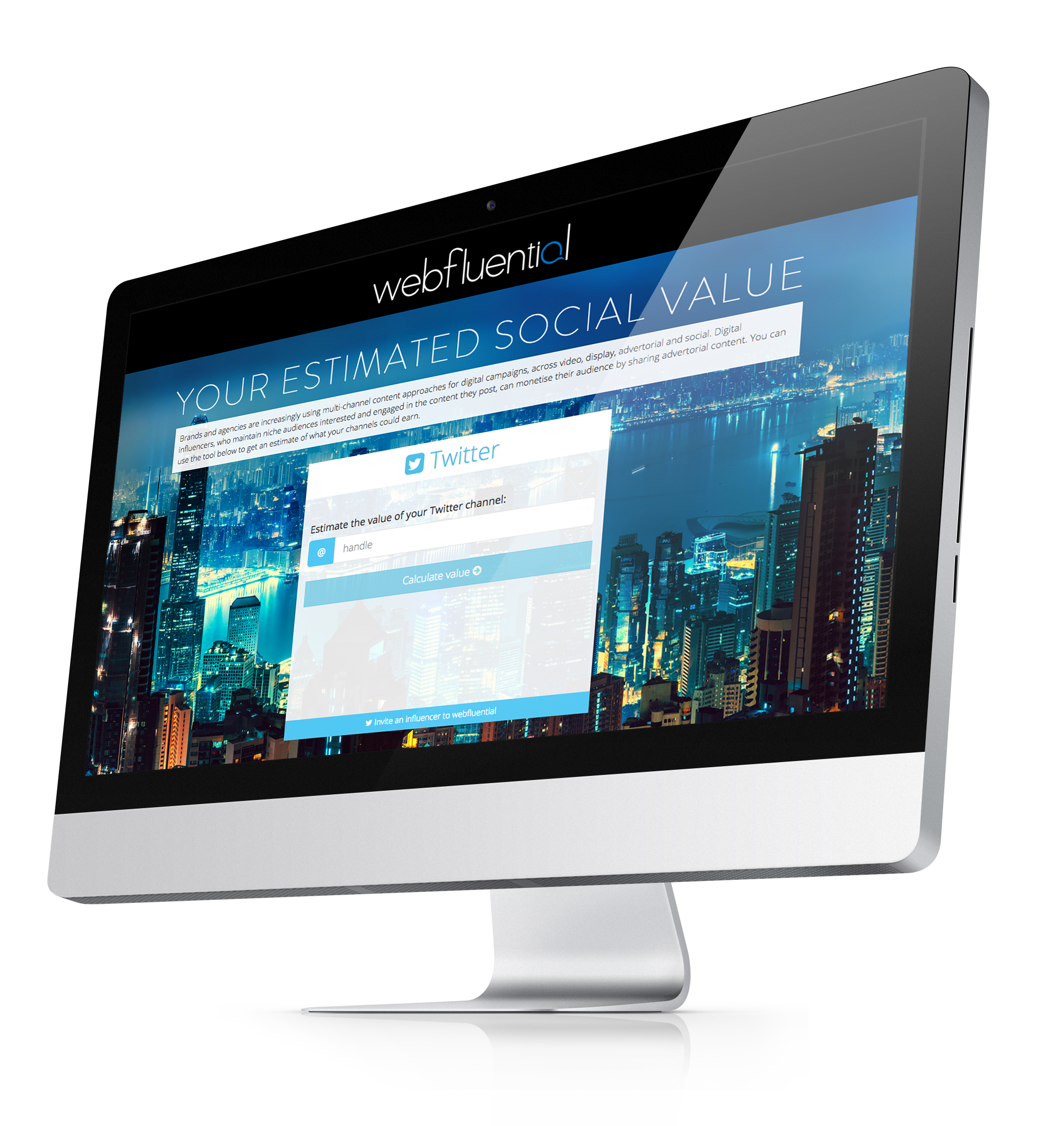 GET AN ESTIMATE
GET DETAILED REPORTS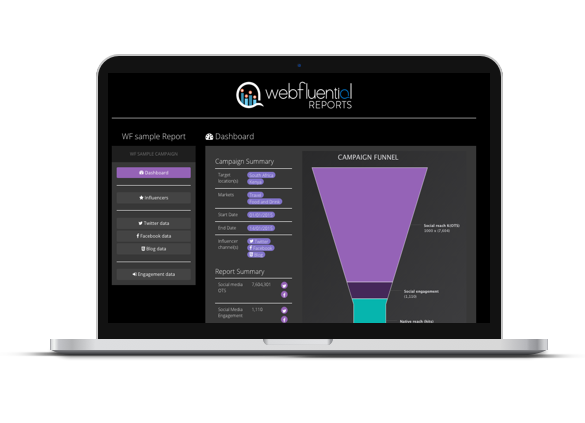 VIEW DEMO REPORT