July 5, 2016 2:35 pm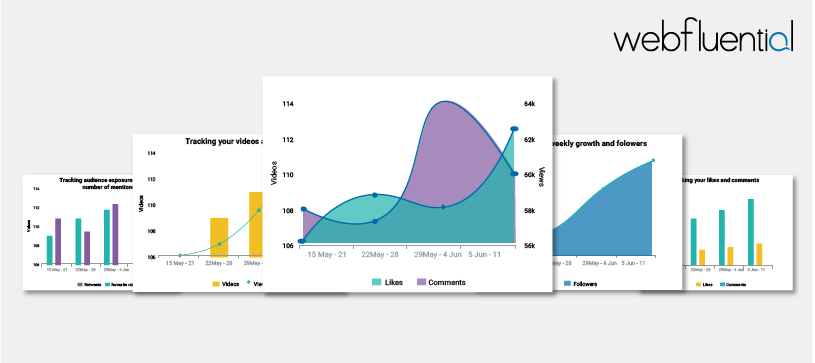 As influencer marketing becomes big business, brands have started investing not only in content but also in analytics. Why? Because they want to be able to track the success of their influencer campaigns.
As an influencer, you've probably spent hours and hours analysing the data across your platforms on behalf of the brands you work with. It can be time-consuming!
That's about to change.
Webfluential has always offered you (and brands) scores based on your reach, resonance and relevance. Now we're taking that a step further: by introducing Influencer Analytics.
If you're signed up as an influencer at Webfluential, we're giving you insight into your stats across every platform you use, all in one place: your dashboard.
Where to see your Influencer Insights
If you've logged into your Webfluential profile recently, you might have come across your Influencer Insights already (you can see them at the bottom of your dashboard). By pulling data from your various channels we've compiled unique insights into your growth and audience.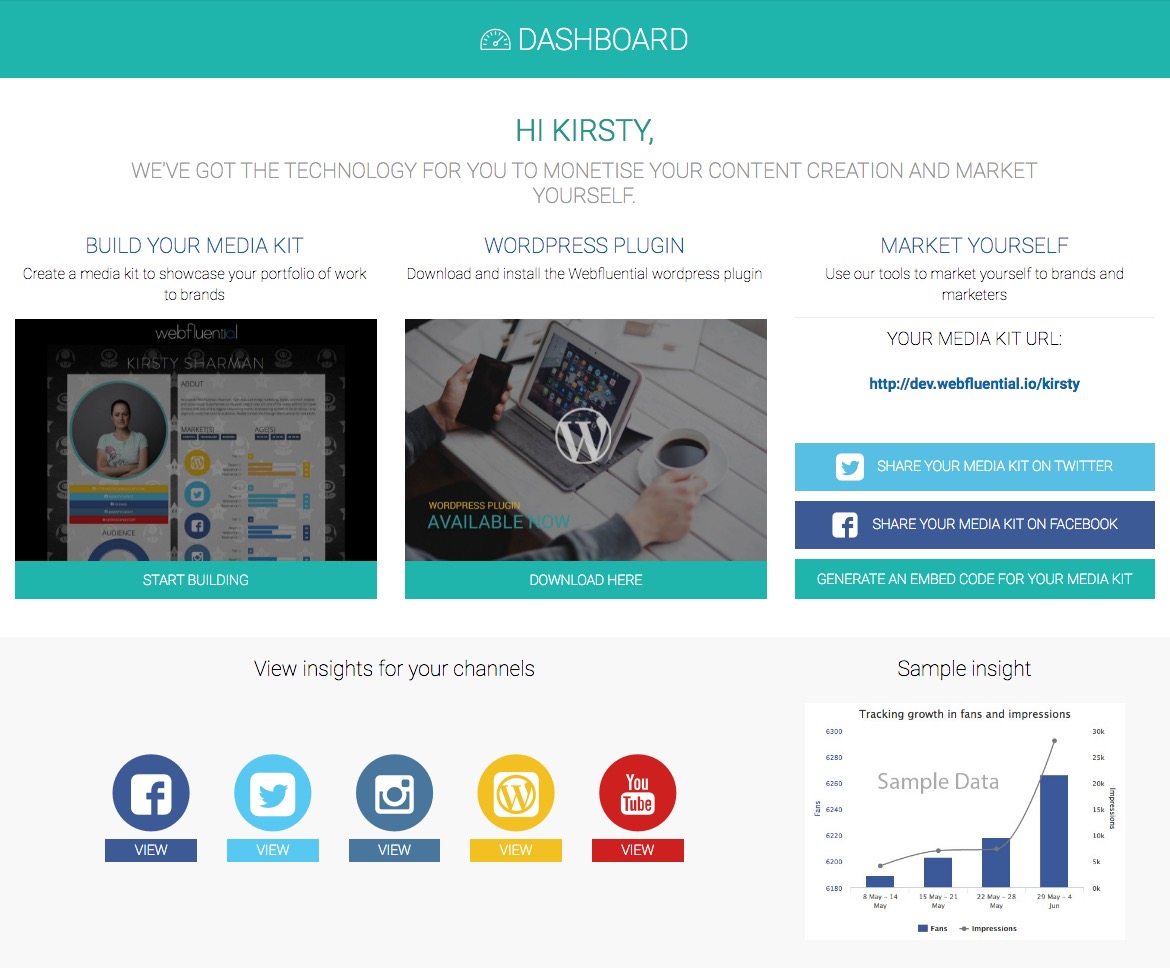 Twitter insights
On Twitter you'll be able to track retweet rates, interactions, engagements and audience growth. To see your Twitter analytics you'll need to log into your Webfluential profile, click on "My profile", then click on "Manage Twitter". Shortly, you'll be able to see your Twitter insights, which should look like this: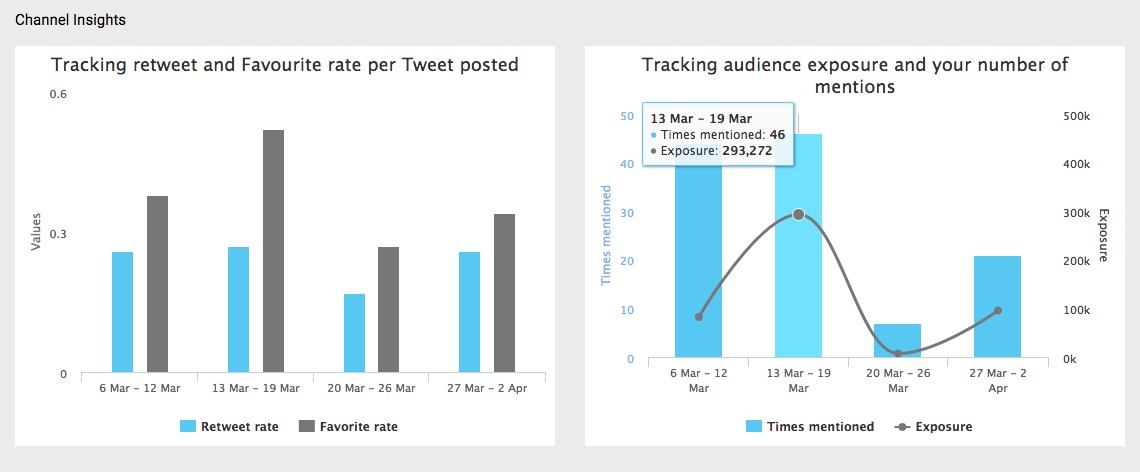 Facebook and Instagram insights
On Facebook and Instagram you're able to see growth in fans and impressions as well as weekly likes and comments. To see your Facebook and Instagram stats, click on "My Profile" then "Manage Facebook/Instagram". Your stats should take a few moments to load and will look like this: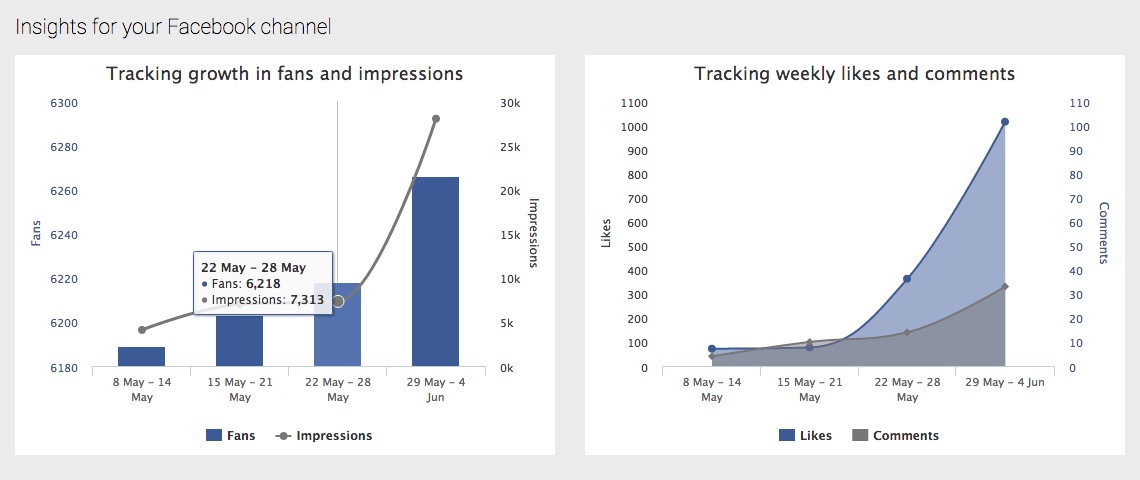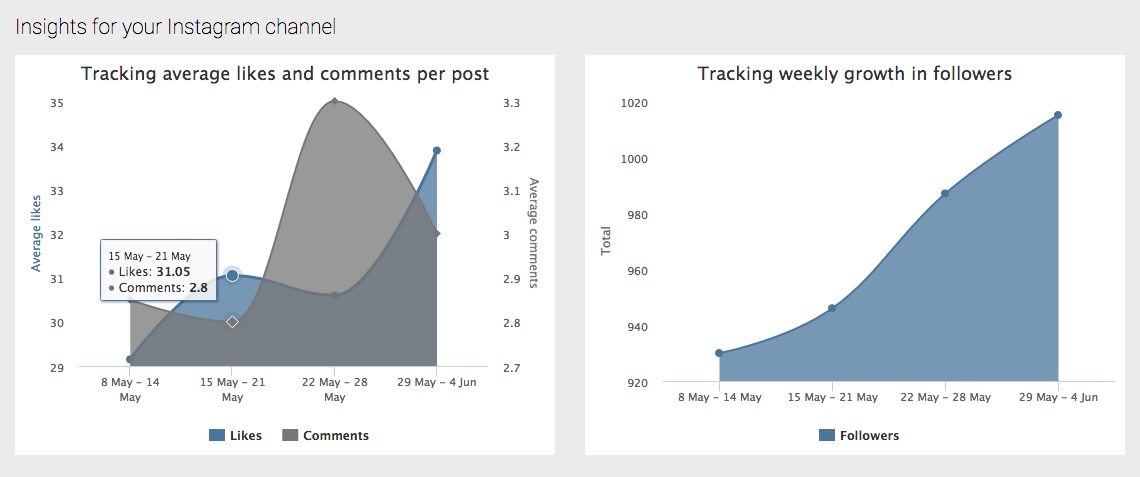 Blog insights
On your blog you can now track page views and session duration, as well as new users visiting your blog and which country they're from. Click on "My Profile", then "Manage Blog". Your stats should look like this: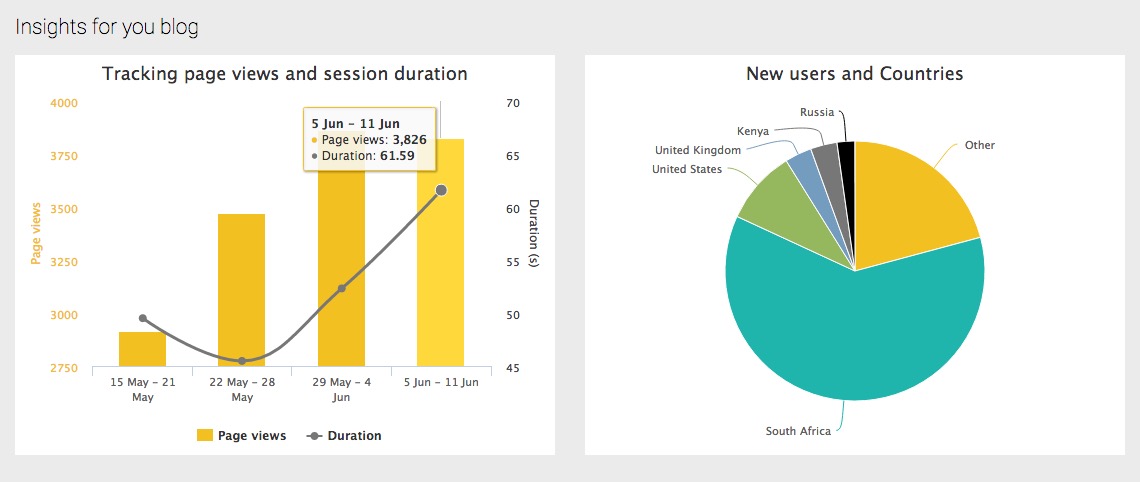 YouTube insights
YouTube tracks your views, number of videos and your likes and comments. To view your YouTube stats, click on "My Profile" and then click "Manage YouTube". Expect to see a screen that looks like this: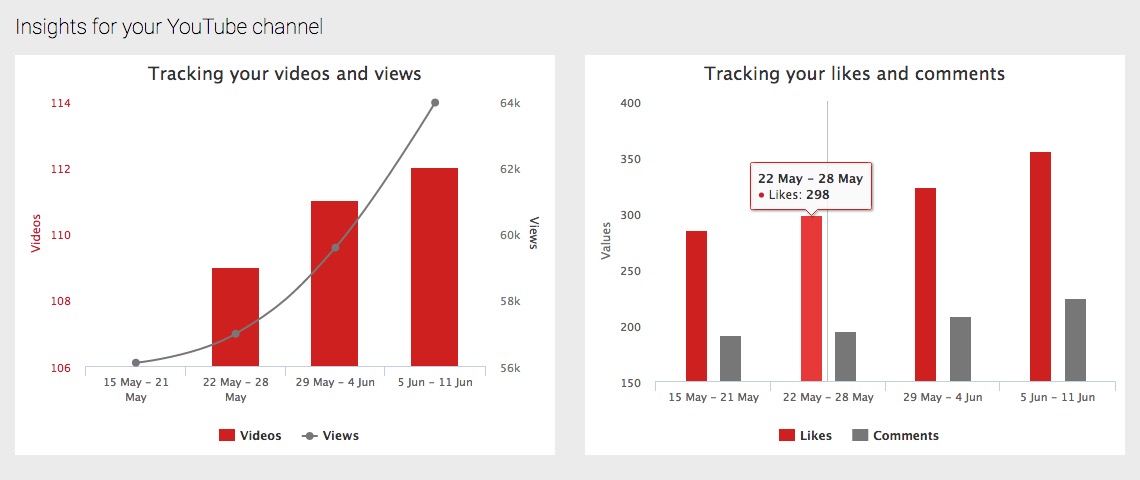 Only you can see your Influencer Insights; they're not publically available. They're a great new way to measure your growth across multiple platforms, in one space.
What you think about this new analytics offering? Please email influencers@webfluential.com if you have any feedback. We'd love to hear your thoughts!
ESTIMATE HOW MUCH YOU COULD BE EARNING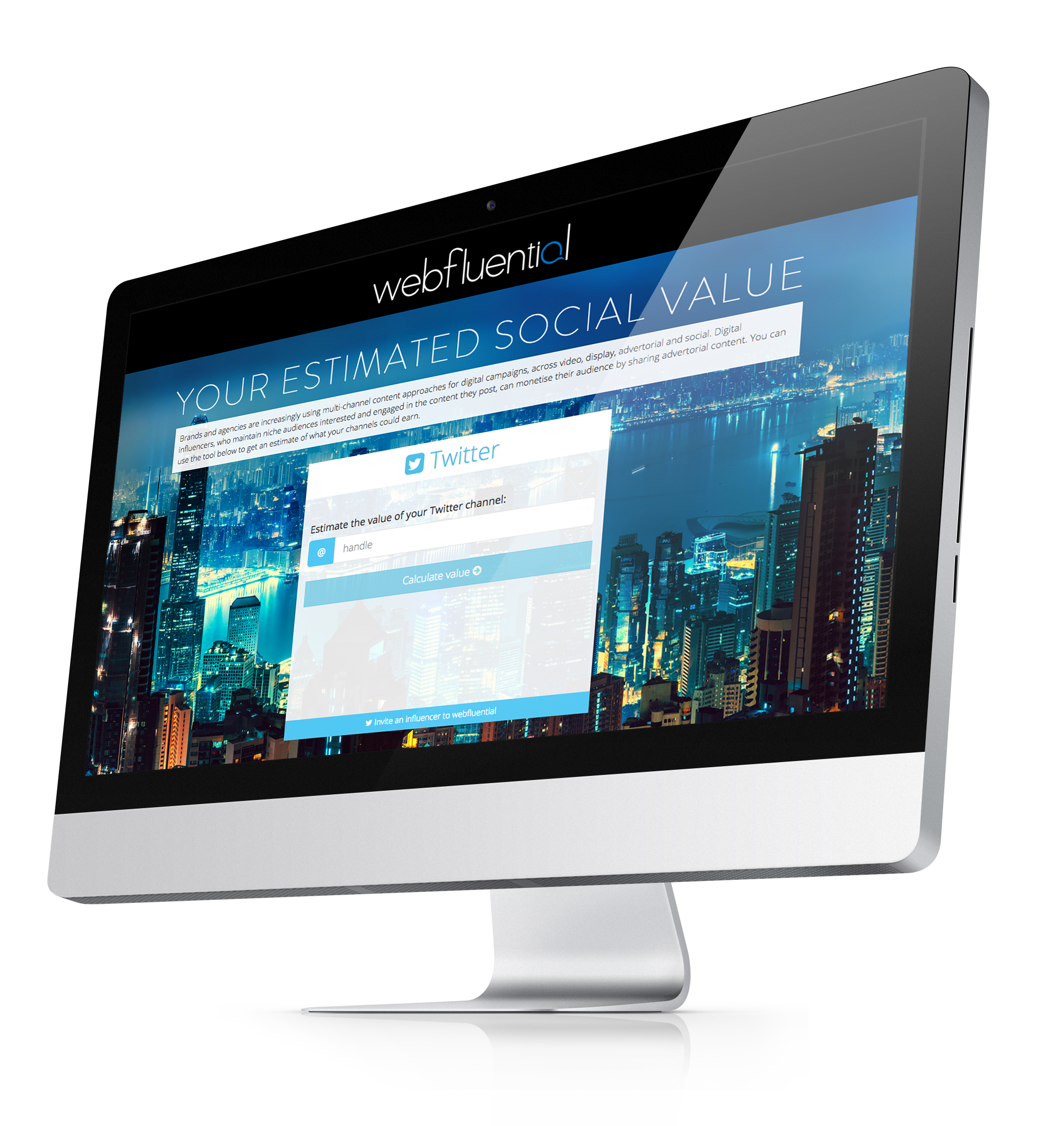 GET AN ESTIMATE
GET DETAILED REPORTS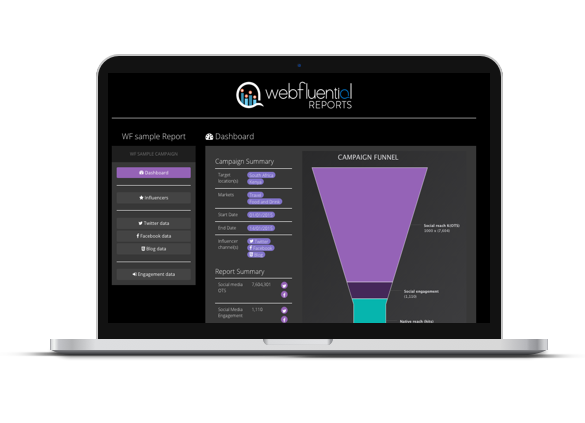 VIEW DEMO REPORT