March 14, 2016 9:34 am
This blog post was originally written by Ruan Fourie.
We've launched a new technology to help influencers turn their passion into a business, while helping brands to easily get quotes and book jobs with Webfluential accredited influencers.
Introducing Booked by Webfluential
After running hundreds of campaigns and collaborating with thousands of influencers the time has come to shake up the Influencer Marketing industry with a new way of doing things. We believe that this is just the start, with these new tools we plan to learn more about how brands and influencers collaborate and continue to build on the technology we're launching today.
The #BookedByWebfluential technology can be used by both influencers and marketers to ensure campaigns roll out smoothly and securely. To help you understand why we've built this technology, we have listed some of the benefits in the table below – to both influencers and marketers.
For every influencer
For every marketer

It's free and simple to install
With this easy-to-use WordPress plugin, you can take bookings anywhere, any time, from any brand

Get pricing in seconds
No more waiting for rate cards, now you can cost your influencer campaign instantly

Show you mean business
It's the credibility you deserve. Brands gets a professional-looking quote from you instantly when they use your booking form

Know your influencers are credible
The security of knowing your influencers are accredited by Webfluential; this means you're guaranteed to reach the right audience

We'll help you price your work
Set your own rates, or use pricing suggestions from Webfluential
You'll always pay market-related prices
We recommend rates to influencers based on their Webfluential scores, so you can be confident you're paying the right price
Get paid, on time, no hassles
No more following up on invoices; all jobs booked through Webfluential come with a payment guarantee
Quality guaranteed
Webfluential holds the funds until you're happy your campaign has been delivered on time, and to brief
Better collaboration
Use the Chat Room feature to one-on-one with brands about creative elements, timings and other questions
Better collaboration
Use the Chat Room feature to one-on-one with influencers about creative elements, timings and other questions
Reporting made easy
You don't have to spend time gathering stats and page views. Post-campaign reporting is automatic
Reporting made easy
See your campaign's reach and results with automated reports from your Webfluential influencers
Everything in one place
Being an influencer has never been this easy – all your bookings, briefs, reports and payments are in one place
Everything in one place
Running an influencer campaign has never been this easy – all your influencers, briefs, reports and deadlines are in one place
Collaboration made easy with #BookedByWebfluential

Webfluential wants to give every influencer in the world the tools to skyrocket. To get your booking form, apply to be an influencer on Webfluential.com today or login to your account now.
ESTIMATE HOW MUCH YOU COULD BE EARNING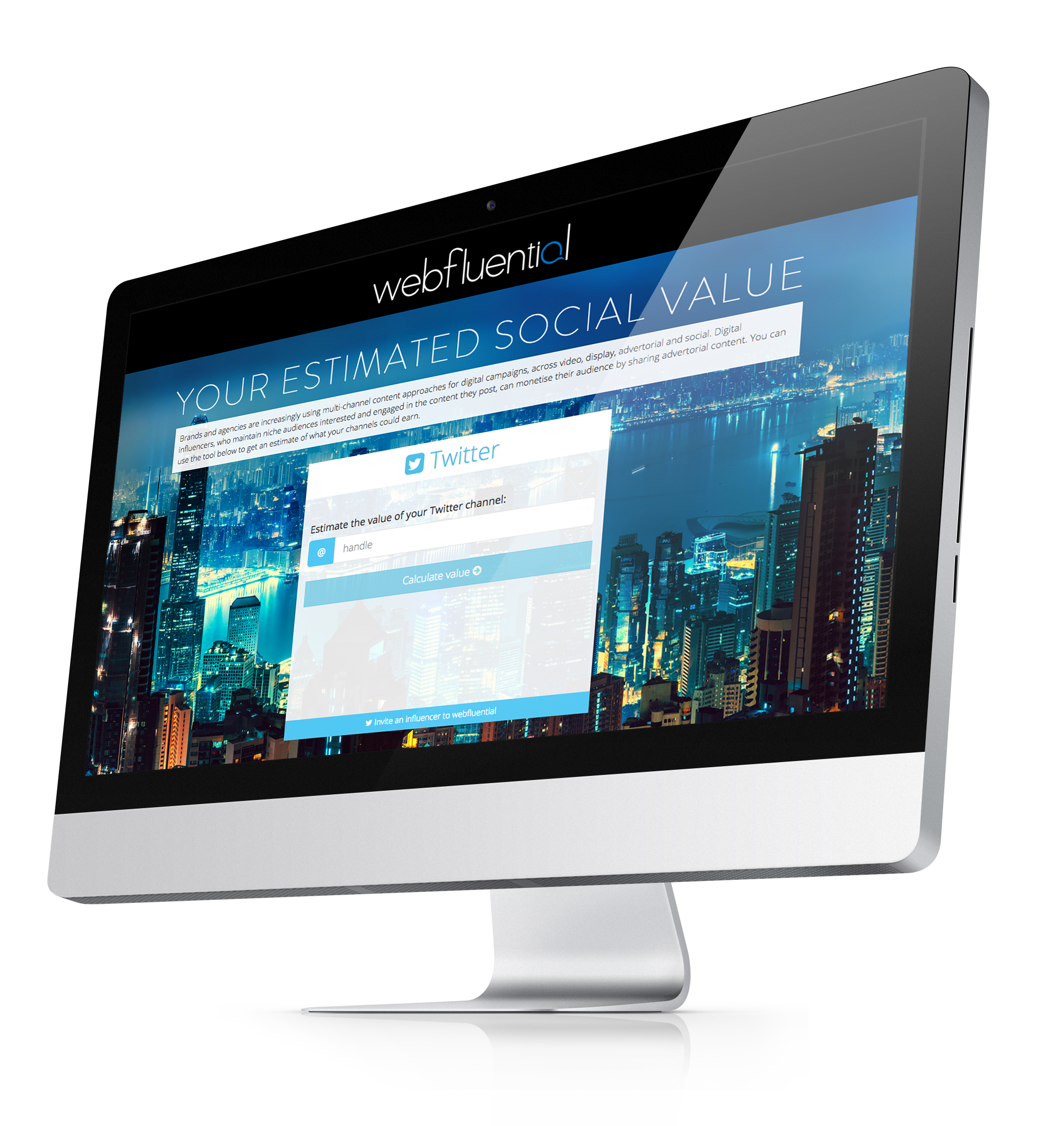 GET AN ESTIMATE
GET DETAILED REPORTS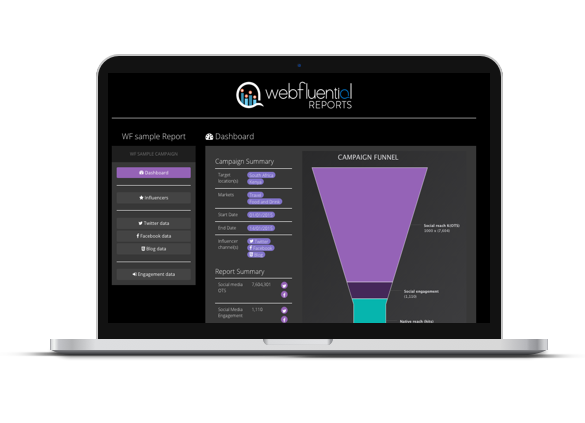 VIEW DEMO REPORT