August 18, 2015 12:14 pm
This blog post was originally written by 

Ruan

 Fourie.
What does the league, reach, relevance and resonance scores on your Webfluential Influencer Profile mean? It's a question that it a lot of our influencers and marketers have asked.
It's time we explain Influencer Scores in more detail
This post will be the first in a series of posts that explain the core elements of Webfluential's Influencers scores: league, reach, relevance and resonance.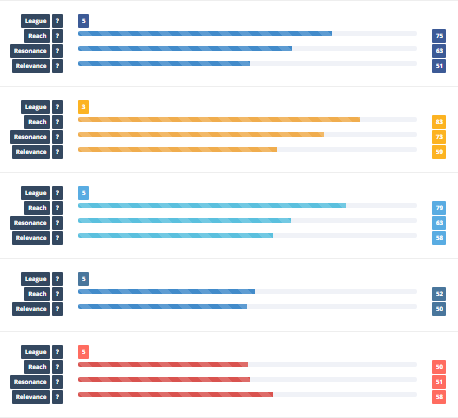 Understanding influence is both an art and a science. As we're in the business of suggesting the right influencers for a particular brand and campaign objective, we had to look into the maths behind each influencer's content. Not an easy task, and certainly not something we expect you to find incredibly interesting, but we want to share our thinking nonetheless.
What is league?
League is a score that ranges from 1 - 5. Influencers with higher reach when compared to other Webfluential influencers end up in higher leagues. Influencers with lower reach potential, but an ability to be highly engaging, are generally league 4 or 5. It's important to remember that our scores are calculated based on data we compile from all the influencers on the Webfluential platform.
Is a higher or lower league score better?
If Lady Gaga was signed up to Webfluential as a Twitter influencer she would most likely be put into league 1 because she has the potential to reach a massive audience with her almost 50 million strong Twitter following. She doesn't have the time (or perhaps inclination) to have engaging conversations with each of her little Monsters. But an influencer in League 4 or 5 probably is interested in the conversation, and does more than raise awareness, but can actually influence an engagement or conversion to a sale.
Will I get more jobs for having a specific league score?
No. Each campaign has it's own specific objectives and marketers will look for influencers that will help them reach those objectives. Some campaigns are about generating traffic, so influencers that can best drive traffic will suit the campaign objective. Getting people to talk about a brand might be the objective for another campaign, then influencers that generate a lot of engagement will be included in the campaign. Typically the platform suggests a mix of influencers across all Leagues for a specific campaign.
What is the purpose of having a league score?
We want to find the right influencers to help marketers meet the objectives of their Influencer Marketing campaign and with our platform we make the process as easy as possible. League score helps us and marketers find the right influencers to meet the campaign goals. Just because you're not in League 1 doesn't mean you aren't in the Premier League. What is of far more importance is your resonance and relevance, which we will discuss in two upcoming posts.
How to check your league position?
Log in to Webfluential by
clicking here
and looking at the scoring of your channels on the Dashboard. An important thing to check is that your channels are still authorised to link to Webfluential. Go to the "My Profile" section and click on the "Test Token" button (shown in the image below) for each of your channels.

ESTIMATE HOW MUCH YOU COULD BE EARNING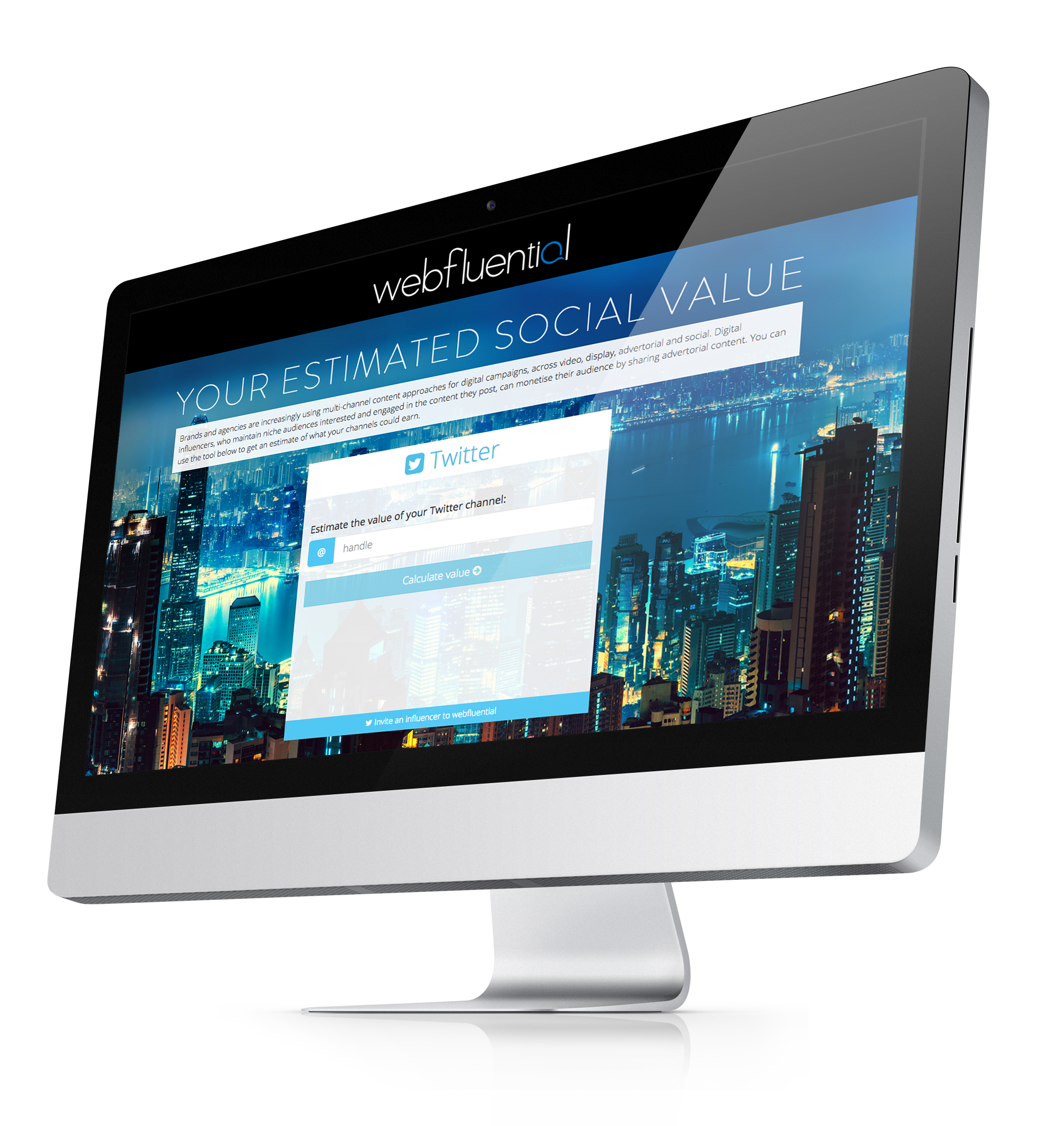 GET AN ESTIMATE
GET DETAILED REPORTS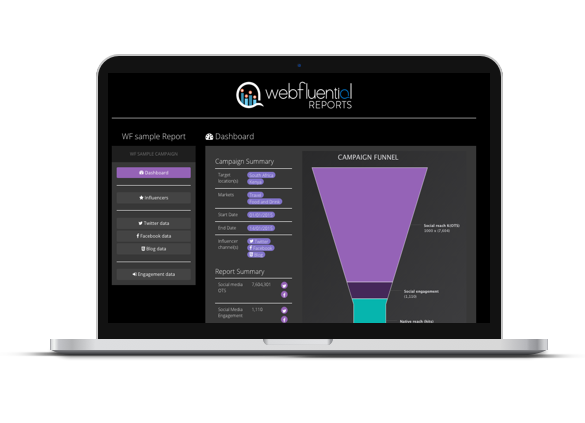 VIEW DEMO REPORT