June 7, 2015 10:15 am
We haven't given you a behind the scenes update on Webfluential in a while. Since we launched to trade in March 2014 we've been working hard to build a platform that services marketers in major cities like New York, London, Lagos, Johannesburg, Cape Town, Sydney, and Nairobi.
We're excited to announce that we officially have 1 000 marketers using our Influencer Marketing platform, giving them access to a combined audience bigger than most of the international news sites you read every day.
We've also introduced new metrics to our business to ensure our clients get the most value from their Influencer Marketing campaigns. The addition of paid media, retargeting and even detailed reports (you can view a case study here) have really helped take this business run by enthusiastic South Africans into global markets.
We're building a platform we believe in, growing an incredible team, and together we're changing an industry. A BIG thank you to the clients who believed in us, without you none of this would be possible.
These are our most recent stats…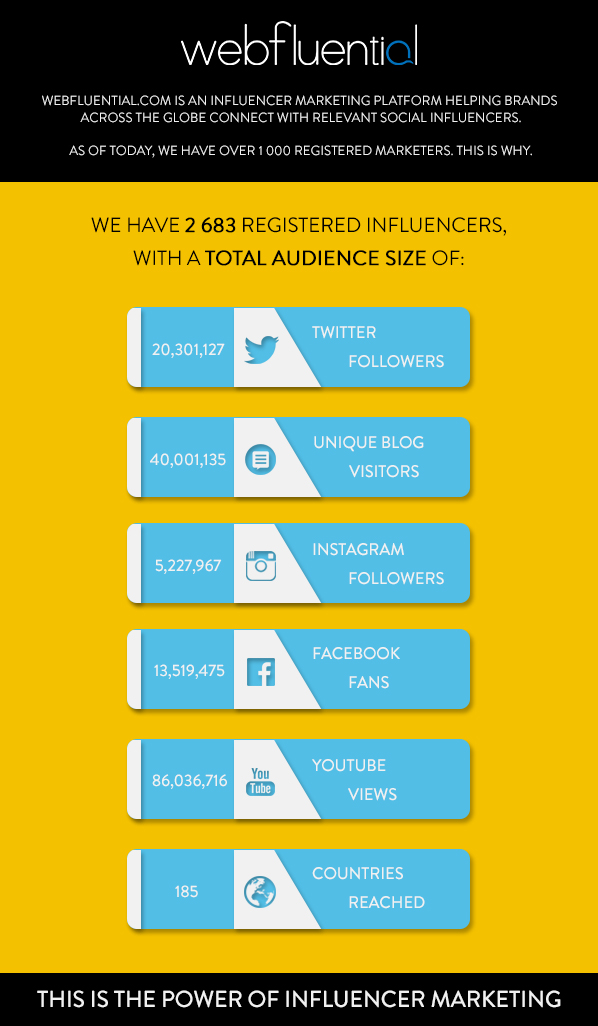 Share this article