September 30, 2015 1:20 pm
We pride ourselves on having influencers as part of Webfluential that go the extra mile. All influencers are not the same, and we love it when our influencers create great content for a job. Kobus Galloway was recently part of a Showmax campaign and he created some awesome content for the job, that speaks to his audience.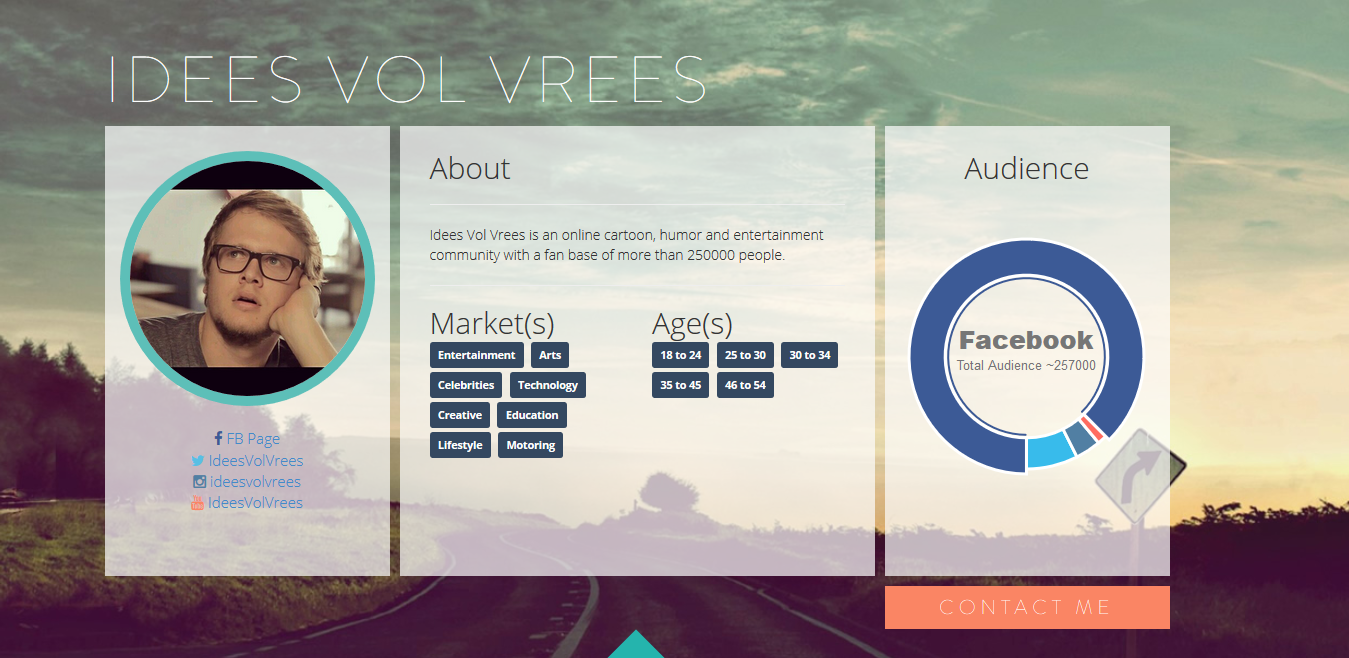 Kobus has built up a very unique style with his illustrations at Idees Vol Vrees. His unique one liner jokes get an added dimension with his illustrations that goes with each joke. For the Showmax job Kobus went the extra mile by creating content that sticks to his style, but works well with the Showmax brand.
We asked Kobus a few questions around his experience of creating sponsored content and the working on the Showmax campaign. You can read the full interview below, but here is a key takeaway that stood out:
At the end of the day, content is king. Keep it fresh and original. Give the people something worth sharing.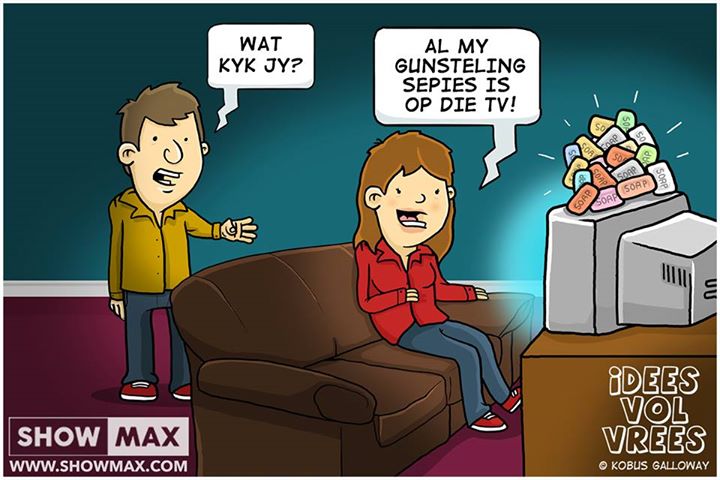 See more of Kobus Galloway's work on his Idees Vol Vrees Facebook page.
You create great content for your audience. How does your audience feel about sponsored content?

I feel sponsored content is needed, because at the end of the day you're still delivering a service and need to cover costs of drawing equipment etc. Idees Vol Vrees fans don't really mind. It's like watching your favourite TV show. You don't really mind ad breaks, and it makes the show possible.
We know it takes considerable time to create good content, how long did the process take you from concept to sharing it on your channels?
An Idees Vol Vrees illustration from concept phase to finished product takes me about 2 hours. Obviously depending on the concept, punchlines, amount of characters and so forth.
How did your audience respond to the Showmax content?
My audience did not know anything about Showmax before the campaign, but they loved the Showmax content on Idees Vol Vrees. Thousands of likes and shares.
Can you give us some tips for brands when creating content with influencers?
At the end of the day, content is king. Keep it fresh and original. Give the people something worth sharing.
Nobody knows your audience better than you
The reason marketers want to work with influencers is because influencers have a very unique type of relationship with their audience. Influencers know their audience better than anyone else, and thus they can create great content that works specifically for their audience. By working with influencers that create great content that is specifically for their audience, an Influencer Marketing campaign can be one of the most powerful marketing channels at a brand's disposal.
Are you an influencer that know his audience better than anyone else? Do you create awesome content for your audience? Hit the button below and apply to become a Webfluential Influencer right now.

Share this article