March 6, 2019 9:49 am
In recent times it has become apparent that the 'right influencer' is not just someone who captures beautiful images and has the highest number of followers. The most successful influencer campaigns include influencers that meet certain criteria and show their value. Influencers are now expected to prove their value before, during and after a campaign. As a marketer what should you be paying attention to before booking an influencer? As an Influencer how can you show brands and marketers that you have value and receive more booking requests? Here's what marketers are asking influencers before booking them.
1. Who is the influencer?
Unsurprisingly the first thing a marketer needs to know is who an influencer actually is. This includes where the influencer is located, what markets they are influential in, and a bio that includes a short write up of who they are as an influencer. Here is an example of a great influencer bio: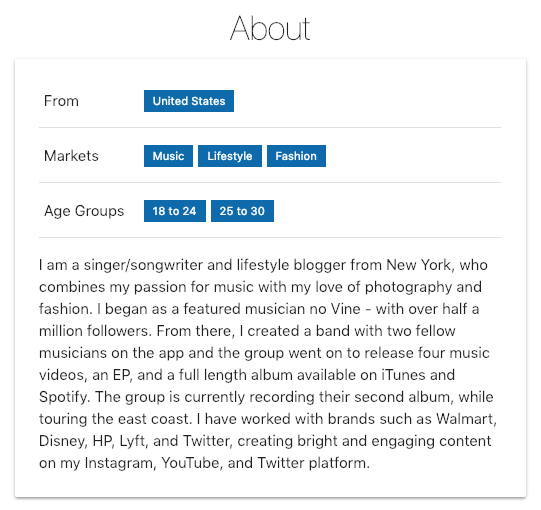 2. Does the influencer's online personality match the brand?
It is vital that a brand and an influencer's values, personality and vision match. By using Watson AI, Webfluential can help brands and influencers look at the dimensions of content that matter most to audiences. Watson's AI personality insights can also help recommend the most influential personalities that should drive the conversation about a brand, as well as if a brand will resonate with an influencer's audience.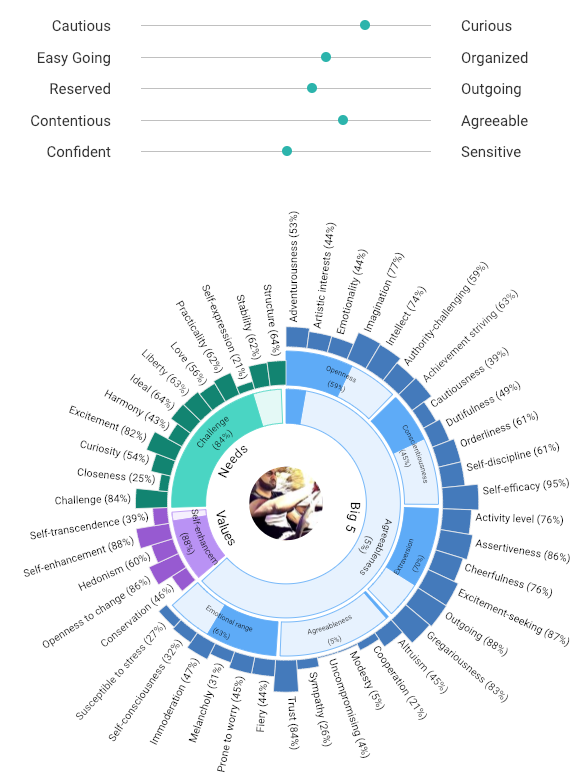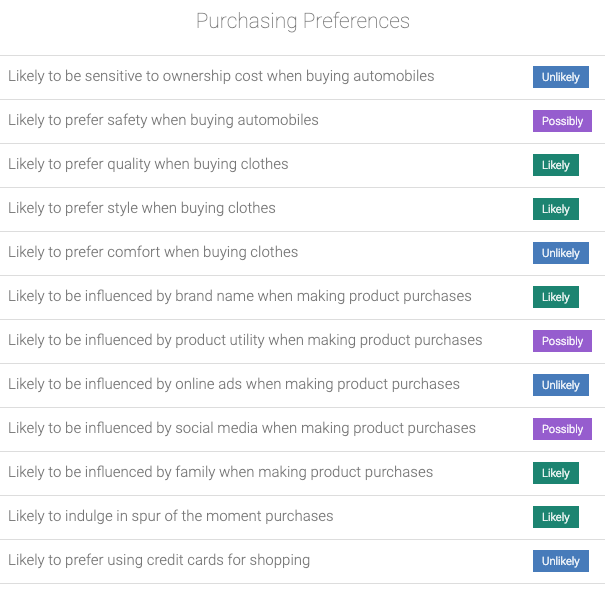 3. Who is the influencers Audience?
Influencers need to know who their audience is so that they know who they are creating content for and how best to adapt their content based on their audiences likes and dislikes. Audience demographics are essential for brands to improve their targeting. With Audience insights, a brand will be able to see if the influencer's audience aligns with their ideal customer profile. Brands will also be able to find and prioritize influencers based on their audience affinity to the brand and specific topics.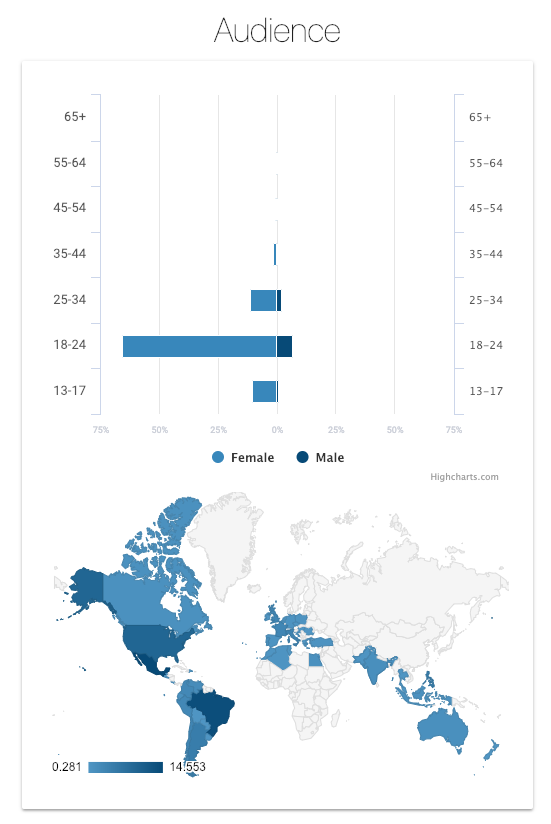 4. Are the influencers posts engaging?
The engagement rate of an influencer's posts is a key metric to understand the level of interaction an influencer usually has on their content. An engagement rate is the percentage of the influencer's audience that responds to their content.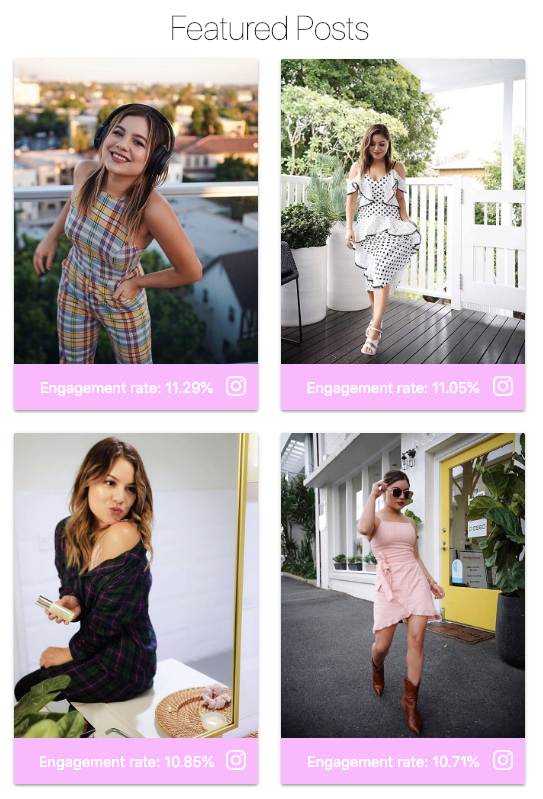 5. Who has the influencer worked for?
Marketers need to know who the influencer has worked for. Marketers will need to see the influencers body of work and whether they have worked with competing brands. Being able to see an influencer's body of work is an important insight when trying to gauge what kind of content the influencer can produce.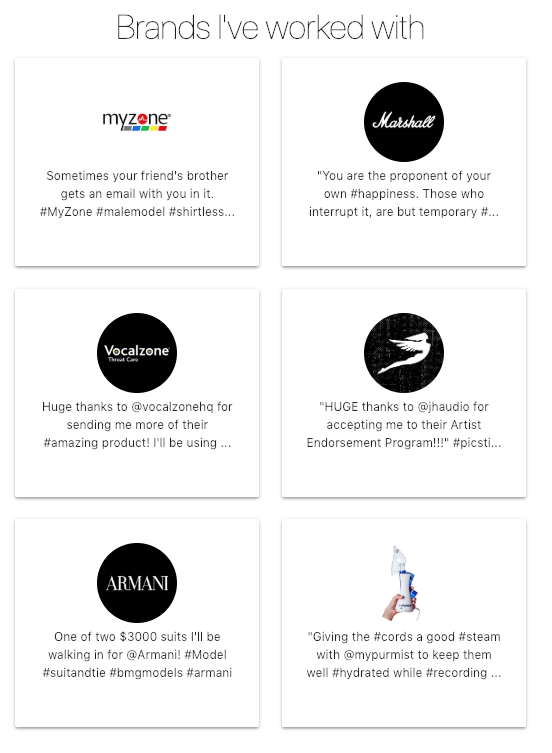 Finding and compiling all this information can be daunting for both marketers and influencers, but not to worry, Webfluential has you covered. All this information can be found on a Webfluential influencer's Media Kit. Influencers can create a Media Kit by creating a profile on Webfluential, linking all their channels and filling out the relevant information. Get started with your media kit
here.
Influencers who are already on the Webfluential platform ensure that all your channels are linked and that your information is always up to date so that marketers have all the relevant information when considering you for a campaign. Update your information
here.
Marketers will be able to view an influencer Media Kit when searching for influencers on the Webfluential platform. Making a decision on booking an influencer can be as easy as a quick search and then scrolling through an influencer's information. Start booking influencers to tell your brand's story
here.
Check out some of these great Media Kits: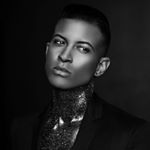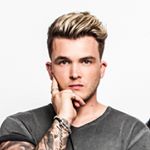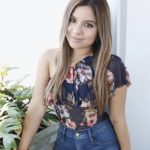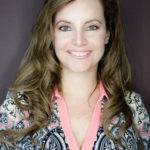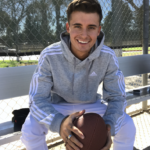 ESTIMATE HOW MUCH YOU COULD BE EARNING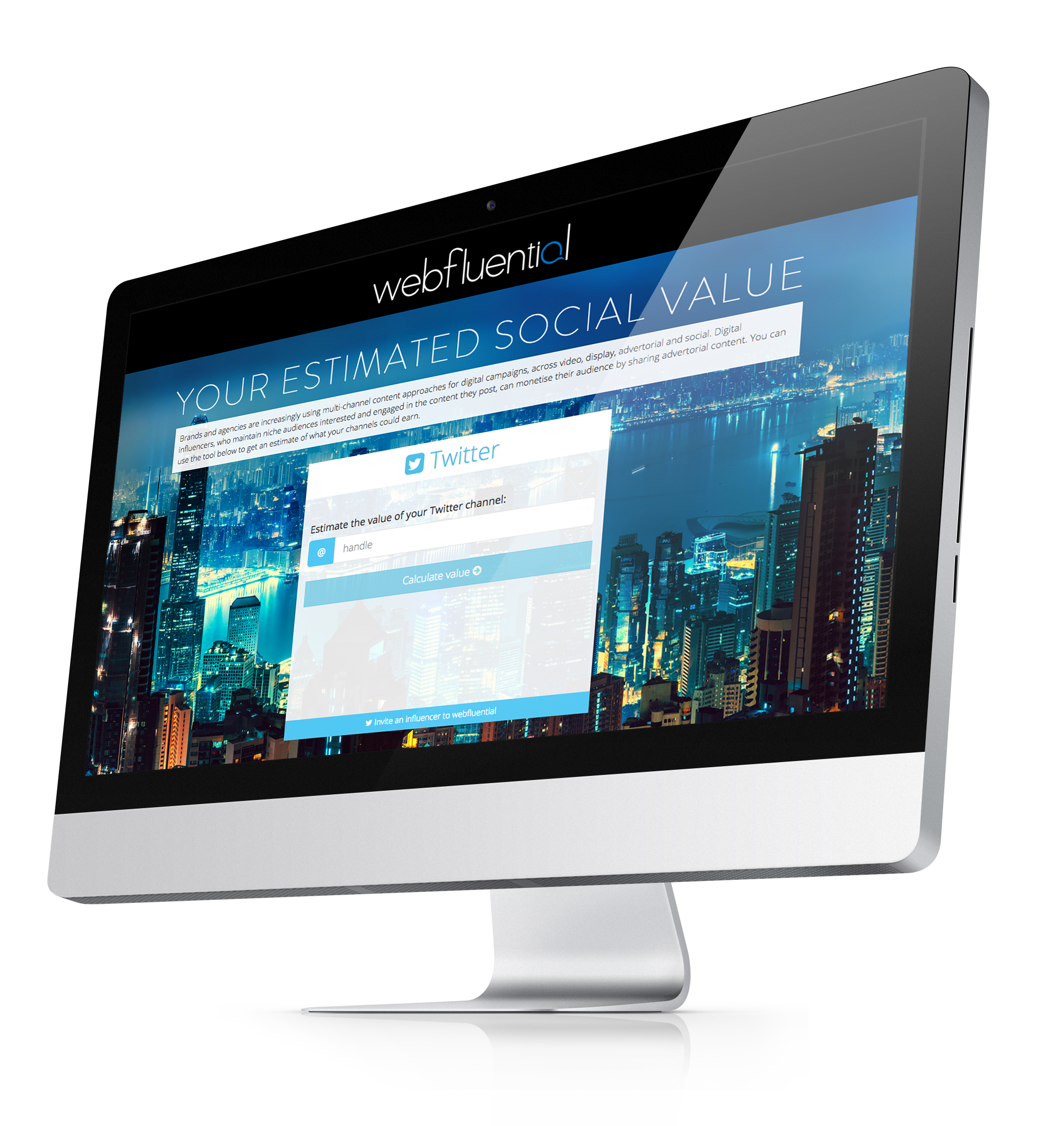 GET AN ESTIMATE
GET DETAILED REPORTS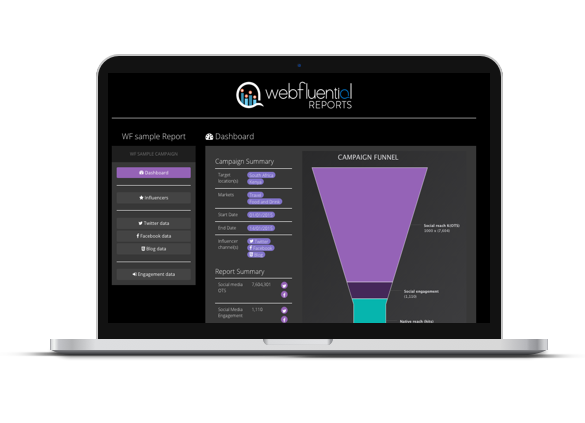 VIEW DEMO REPORT