November 8, 2016 1:18 pm
At Webfluential we constantly help our influencers improve their platforms and up the ante on the content they're publishing. We're also always on the lookout for the best apps, products and services that can take them from internet influencer to going viral.
With that in mind, we popped into the YouTube Space at 6 Pancras Road (a short walk from King's Cross Station in London) to see what the new studio building offered creators producing content on Google's video-sharing network.
There are nine YouTube spaces worldwide. Locations tend to be focused on areas where there are a large number of YouTubers who can then easily access the facilities. Apart from the London location there are also studios in New York, Los Angeles, Paris, Berlin, Tokyo, Mumbai and São Paulo. The London space isn't new but recently moved to Pancras Road, making it the second-largest creator studio.
The YouTube Space is freely available to creators who have more than 10 000 subscriptions. For those still pushing to reach that number there are discussion sessions to share information around improving their channels. If you have more than 1 000 subs you can sign up on the website to attend these sessions.
On entering the space we were greeted by a giant screen showcasing some of the best YouTube talent in the UK. There's an area where the discussion sessions are conducted, as well as a collection of booths designed to look like train seating. With prior booking, you can vlog in these spaces. In the common area you can also enjoy the Space Café where the resident barista makes the most fantastic lattes!
Top tip: Utilise this common area as a space to conduct informal meetings or catch up on emails.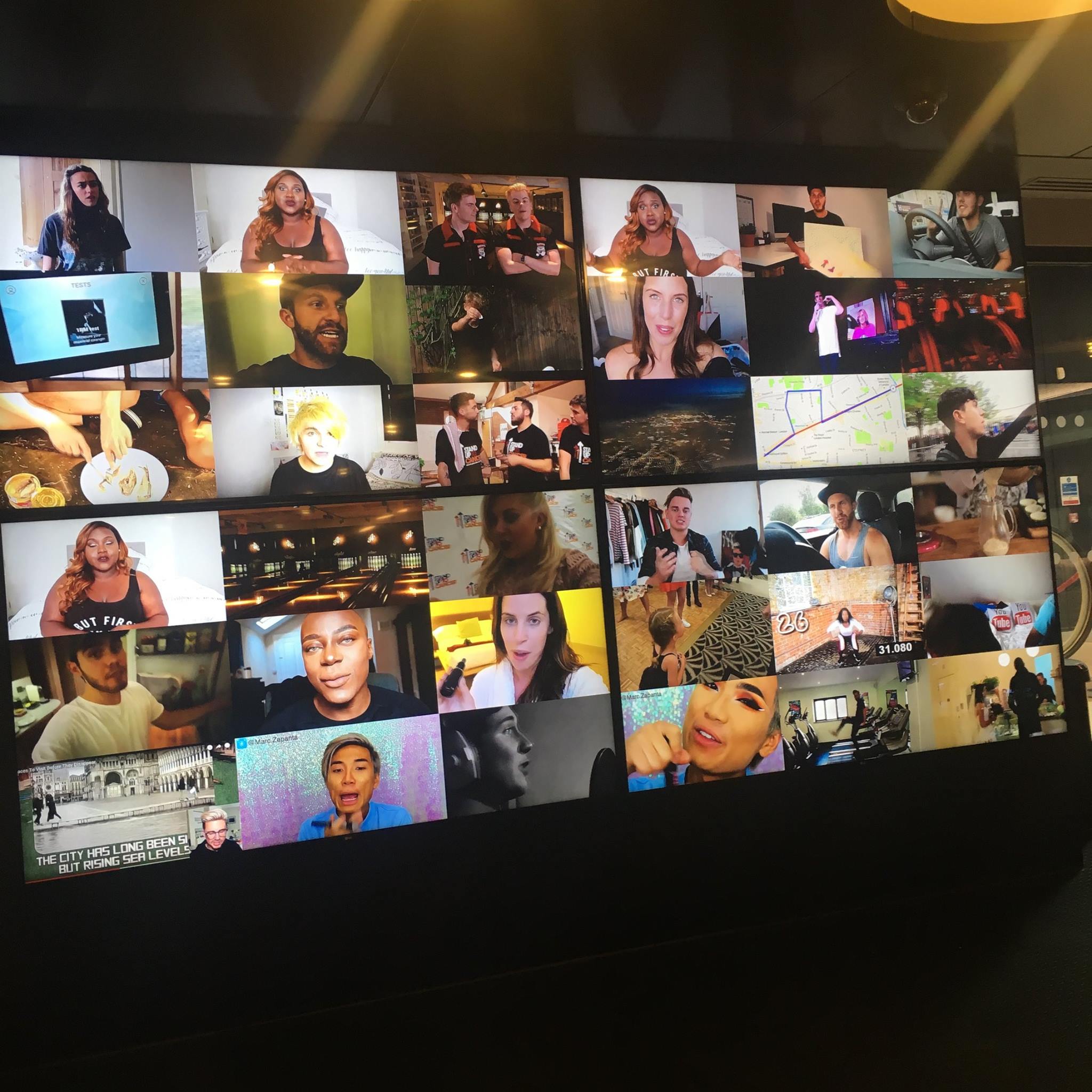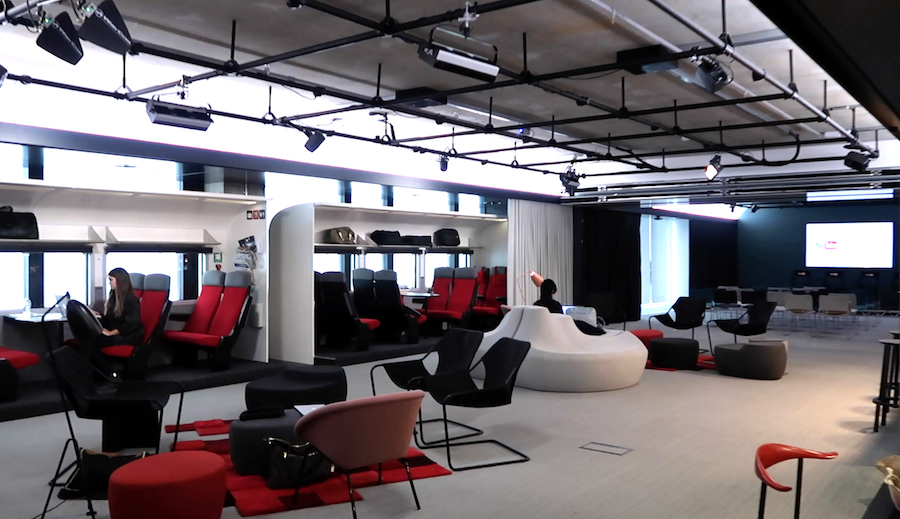 The set-up
The new London space is 20 000 square feet and has three soundproof studios that can be booked to film in. When we visited, two of them had been set up for filming; one had a custom-built set for Fantastic Beasts and Where to Find Them (yes, THAT Harry Potter movie). Eddie Redmayne had collaborated there with various creators on promotional material that should roll out on YouTube in the coming months.
The second set was a temporary design that's done for holidays or special occasions. So every Halloween or Christmas, professional set designers are brought in to create a set for creators to use. We were lucky enough to be able to film on the Halloween set.
The largest studio has a Dolby Atmos 4K resolution screening option allowing creators to shoot in ultra-high-definition.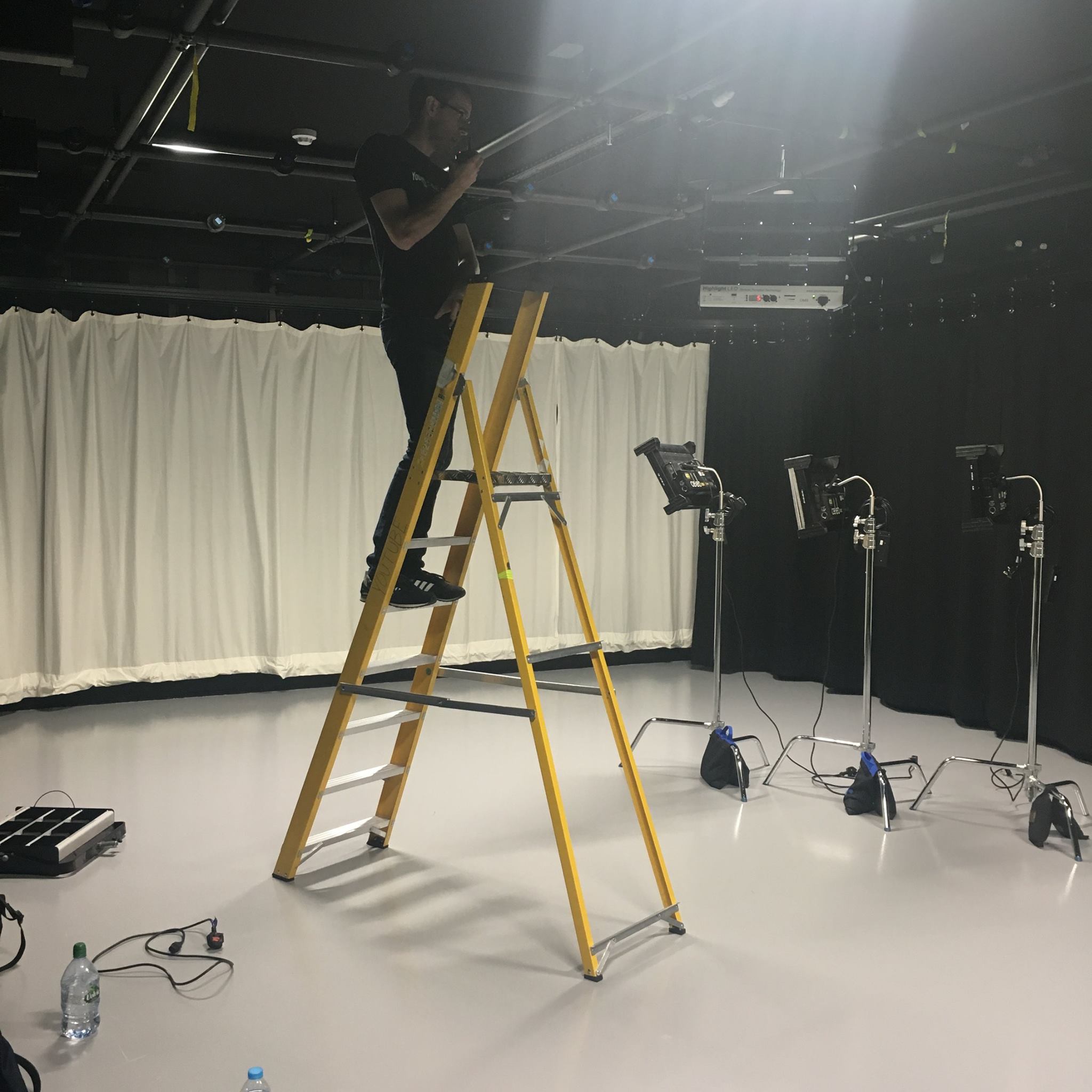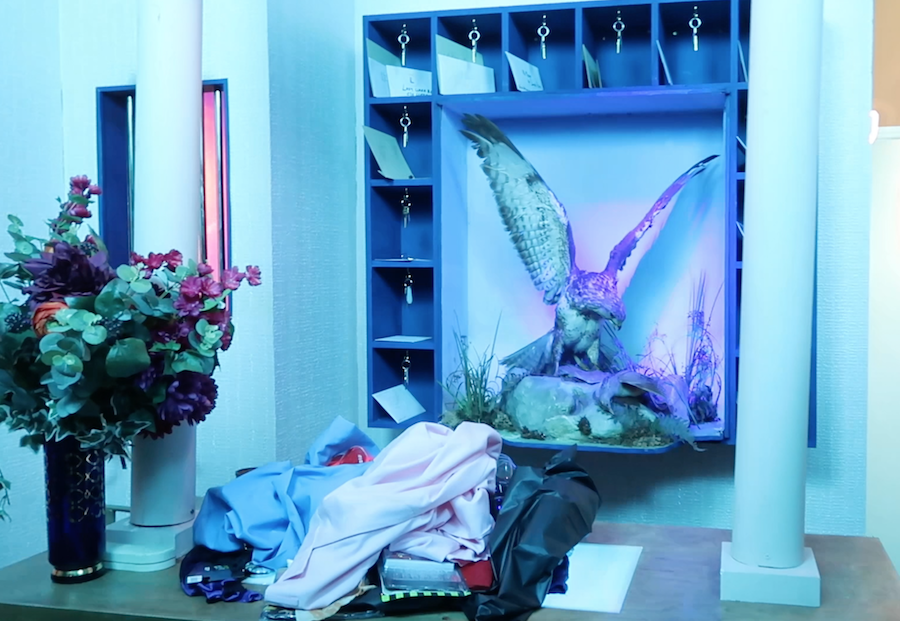 Utilising the tech and the support
The YouTube Space is more than just studio space. It also has a host of technology to help take your content to the next level. There are cameras able to live-stream direct to YouTube in 4K resolution, as well as 360-degree cameras, rigs, VR technology and two audio booths. (Webfluential's roots are South African and it was great to see a fellow South African working in the audio department at the space!)
While there are numerous editing suites and select audio consoles available, you can also access some of the greatest minds in the business. Whether you need to improve lighting or audio, more than 20 employees with experience in their chosen fields are at hand to assist you with creating incredible pieces of content. They guide you without interfering and this ensures quality creations that are still in your distinct voice.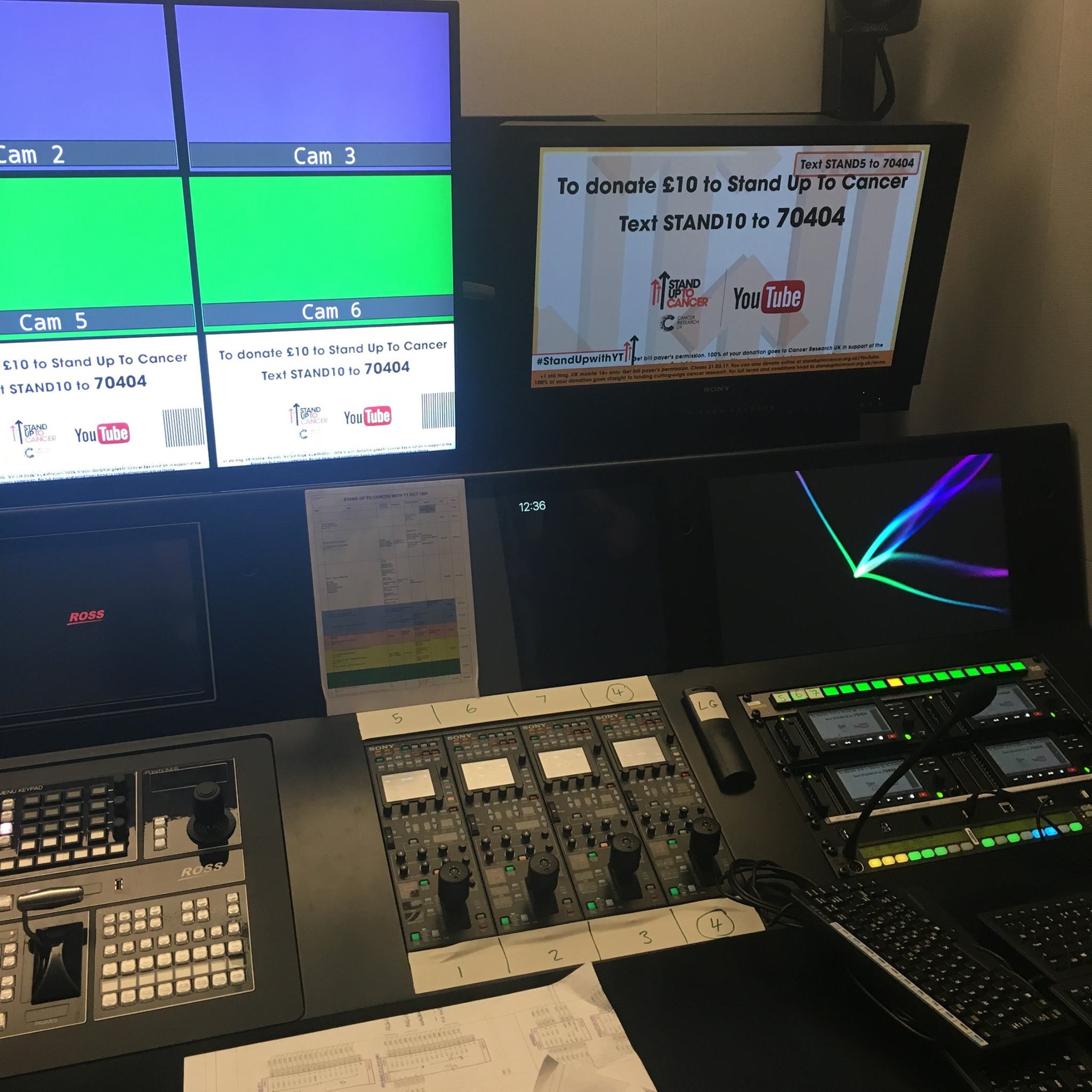 Supporting fellow creators
The key takeaway from our tour of the space is that growing a YouTube channel takes time and needs the support of fellow creators. And they don't necessarily have to be other YouTubers; they could be the sound specialist or the lighting technician. Everyone in the space is keen to assist other creators to up their game. Even the walls promote creators — UK YouTubers are invited to submit their channel promotion posters and four are selected for the channel wall. A creator only needs 1 000 subscriptions (or more) to submit and it's a great way to get their channel to a new audience.
Next to the space is a YouTube Creators Store that stocks branded products from some of YouTube's biggest stars. The concept is to help build the profiles of these creators by sharing their merchandise. They have some great items so it's definitely worth going there to shop.
Remember that one great piece of creative is all it takes to grab attention for your YouTube channel. So whether you're attending a workshop or utilising the facilities, using one of the YouTube spaces is a must for budding YouTubers.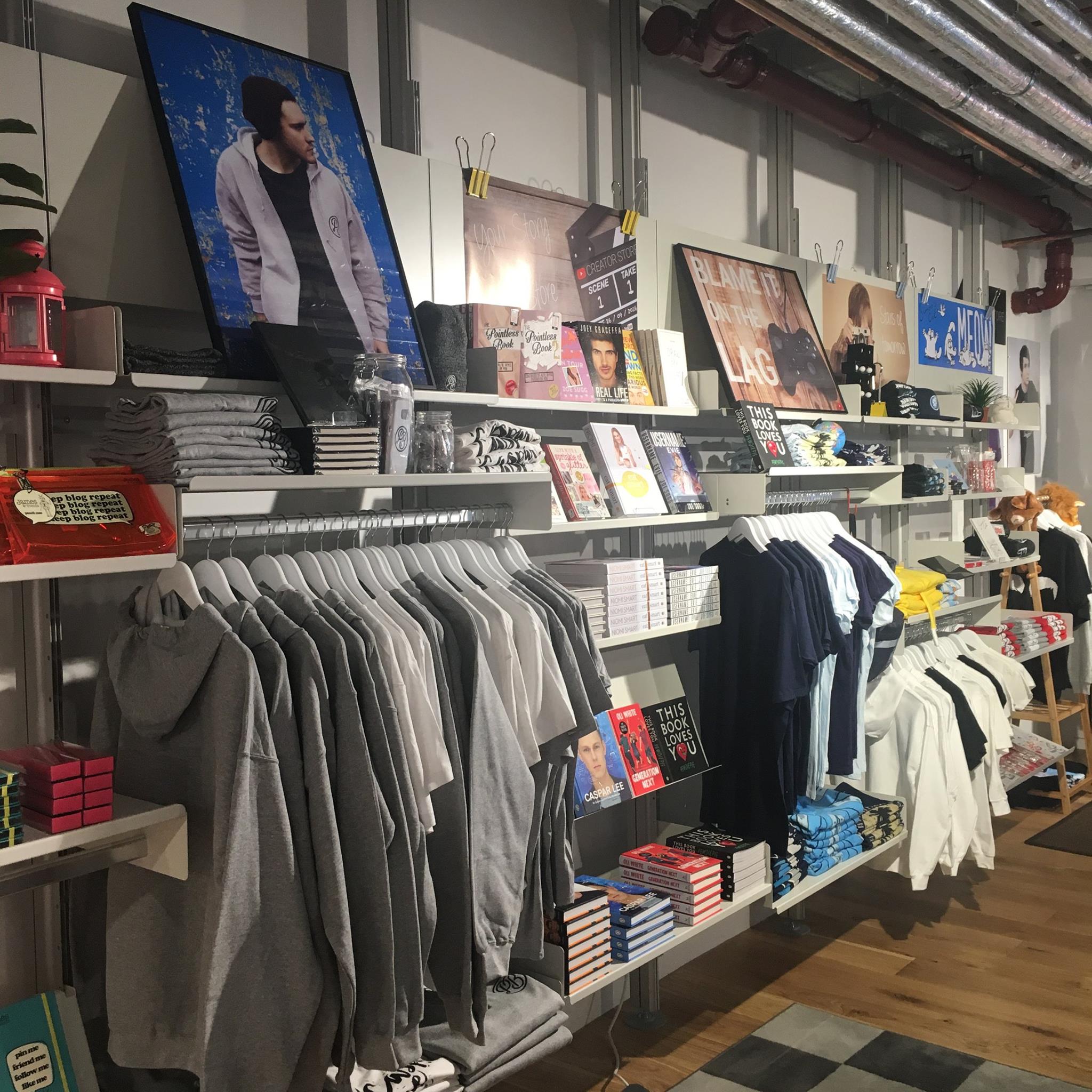 Also be sure to sign into your Webfluential account regularly to monitor your channel analytics, as well as any other social media promotion you do. Our influencer dashboard gives you all your insights in one place, allowing you to monitor the development of your channel and the conversion of viewers from other social platforms.
Click here to login to your dashboard now.
Share this article