October 9, 2015 12:15 pm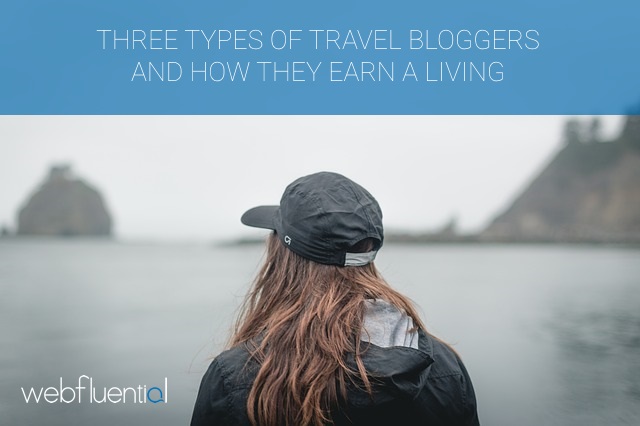 This blog post was originally written by Ruan Fourie.
As dreams go, getting paid to travel the world is up there with winning the lottery. It's a nice daydream for a cold Monday morning, but it's not something many of us would seriously consider. So what about those that do? Are they brave or merely foolhardy? Does the dream live up to expectations, or do they spend their whole adventure working hard and worrying about money? When it comes to ditching the rat race and traveling for a living, there are as many right answers as wrong. We take a look at three very different approaches and the travel bloggers who made them work.
Nomadic Matt: Matthew Kepnes' story

A two-week tour of Costa Rica was Matt's first real experience of traveling, and it was one he was keen to repeat. Tied to the standard 9-5 job, he had two weeks a year to travel the world, and he set about making good use of them. That is, until a trip to Thailand in 2005 opened his eyes and he realized he didn't need to be rich or tied to a job to travel the world full-time.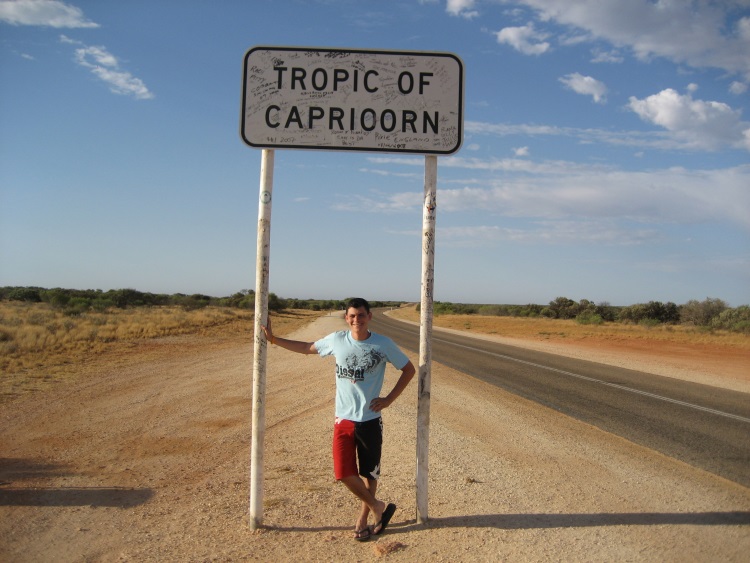 By 2006, he had completed his MBA, quit his job and was on the road again. Initially planning to be away for twelve months, Matt didn't return to the states for a year and a half. Once he did, he quickly realized he couldn't simply slot back into everyday life. He'd caught the travel bug and, three months after he arrived home from his first adventure, he was off again.
He's documented his journey on his hugely successful blog, Nomadic Matt. Designed to inspire others to follow his example and travel the world on a budget, the site is one of the reasons why he can fund his lifestyle. A self-confessed workaholic, Matt put everything into building up the 'Nomadic Matt' brand, successfully turning his blog into a profitable business. His site is full of invaluable resources for fellow travelers, inspirational stories, posts about his travels and hints and tips on how to get the most from a similar experience. But it's not his only source of income.
Recognizing the insight his experiences provided, Matt diversified. He produced budget city guides and books on traveling, travel blogging, teaching English – any experience he had, he wrote about.
Matt's guides, books and blog all cross-promote each other and have helped this intrepid explorer to build an internationally recognizable brand. His site attracts over 800,000 visitors a month and has been featured on high authority news sites including CNN and The Huffington Post. His books have been phenomenally successful, 'How to travel the world on $50 a day' even made it onto the New York Times bestseller list. It's an incredible achievement, and one that would not have been possible without courage, innovative thinking and dedication to the blog that started it all.
How Far From Home: Chanel and Stevo's story
Inspired by a Jim Carey movie of the early noughties, Chanel firmly believes in the 'Yes man' theory – saying yes to any experience that comes her way. It's a philosophy that led her to the blind date where she met partner Stevo, and it's the reason why this creative couple are now six months into a year-long adventure around the world.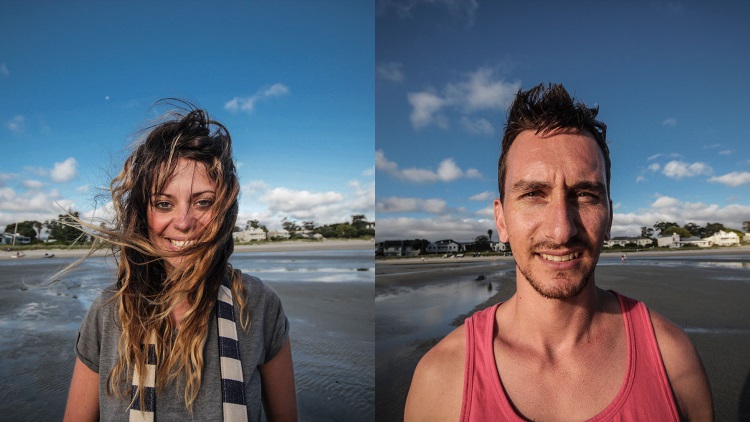 Having heard Stefan Sagmeister discuss his theory on creative sabbaticals at the 2014 Design Indaba, Chanel and Stevo knew they needed a break. They decided to say 'yes' to adventure and set about planning the trip of a lifetime. Both were award-winning creative professionals, and both sold nearly everything they owned to embark on this challenge, an experience they are currently documenting on their blog How Far From Home.
An experiment to see how far they can travel, both figuratively outside of their comfort zone and literally away from their native South Africa, these two have built up quite a following in a very short space of time. Their creative approach to life and the demands of living on the road is evident from their blog. Full of traveling challenges from their online community and an ever decreasing Wanderlist, their site documents their journey and provides more and more opportunities to say yes.
Unlike Nomadic Matt, with his helpful tips and travel guides, How Far From Home is less of a travel resource and more of a showcase for the creative efforts of its authors. This is a creative trip for them, and it's as much about discovering new muses as it is exploring the world. Both have social media accounts full of artistic photos, videos, and illustrations. Stevo's 'Ghost Dogs' series is captivating, and their 'Deforestation faces' series is truly thought provoking.
Their dedication to their traveling lifestyle and the work it inspires is impressive. Their photography and their story has been featured in international publications and has helped to garner them sponsorship from fitness app UP. They might have built a dedicated following far quicker than other travel bloggers, but even two advertising professionals can't create a money spinning blog overnight.
Funding their trip with savings, they're making the most of their experience and budget with sites such as Work Away. Meeting new people and helping out in the local communities, Chanel and Stevo are enjoying a truly authentic traveling experience. And they're relying on their blog and the online community they've built to ensure they don't miss out on a single challenge.
Expert Vagabond: Matthew Karsten's story
Working two jobs in Miami and struggling to make ends meet, Matthew Karsten was inspired by his friends, both traveling on a budget, to contemplate a new way of life. He spent a year living cheaply at home to get some savings behind him, but he knew this wouldn't be enough. So he started burning the midnight oil, working late, early and throughout the weekends trying to establish an online revenue stream, a steady income that he could rely on while he was away.

Like Nomadic Matt, Matthew published ebooks. He built a small, online business selling three how-to guides on various topics in the nightclub industry and had established a reliable income by the time he left. But his success was short-lived. His ebook business didn't have the longevity he had expected, and he needed to find other sources of income fast. So he turned to his blog, expertvagabond.com.
With his traveling dreams reliant completely on his site, Matthew set about leveraging every available income stream. Unlike Chanel and Stevo, who's blog is a way to document their experience, Matthew's has always been run as a business. He sells advertising space, enters brand partnerships and uses affiliate links to make the most of his blog. He even sells his travel photography from a satellite site, using it to cross promote expertvagabond.com.
And he didn't stop there. Having watched his initial plans fall apart with his ebook business, Matthew understands better than most the importance of diversification. He successfully developed and monetized his blog, and then used it as a jumping board, seeking freelance writing projects with other sites and publications off the back of it.
One of the most commercially minded travel bloggers out there, Matthew's determined approach has helped him cultivate a name for himself in the travel industry. This, in turn, has led to more opportunities and means that he is one of the few travel bloggers with an agent and an established career in destination marketing. The Holy Grail for travel bloggers, destination marketing means that Matthew gets paid to visit countries all around the world. His fee includes flights, accommodation and excursions, and costs him nothing more than the time it takes to document his stay through his blog, photography and social media accounts.
Building his blog into a business didn't happen overnight, and it took Matthew two years to monetize it. Four years later, and it's his main source of income, although he's the first to admit that it's far from reliable. What it does allow him to do, however, is live life on his own terms. This is something all of our featured travel bloggers have in common, despite the fact that each of their blogs fulfills a different purpose. For Chanel and Stevo, it's chronicling one of the most exciting experiences of their lives and showcasing the work it inspires. For Nomadic Matt, it's an integral part of a lucrative brand. For Matthew Karsten, it's the business that facilitates his lifestyle.
These four bloggers have succeeded in realizing a dream many wouldn't have had the courage to attempt.They have each built a very different online business that plays to their strengths and fits easily into their lives. Whether they've been blogging for years like Matt or months like Chanel and Stevo, with 1000+ Twitter followers, each of these influencers can capitalize on their success.
How Webfluential helps travel bloggers fund their travels
By signing up to a respected Influencer Marketing platform, travel bloggers can effortlessly align themselves with brands that share the same vision. Like Matthew's destination marketing (but a lot less labour intensive), they can effortlessly generate extra revenue from the social media accounts they have already invested so much time developing. All it takes is a few minutes to set up a profile. With platforms like Webfluential widely respected by international brands, bloggers simply have to accept or decline the freelance job offers that suit them. Whatever their business model, Influencer Marketing means that each travel blogger can boost their income without changing their daily routine — which is the secret to blogging your way around the world.
ESTIMATE HOW MUCH YOU COULD BE EARNING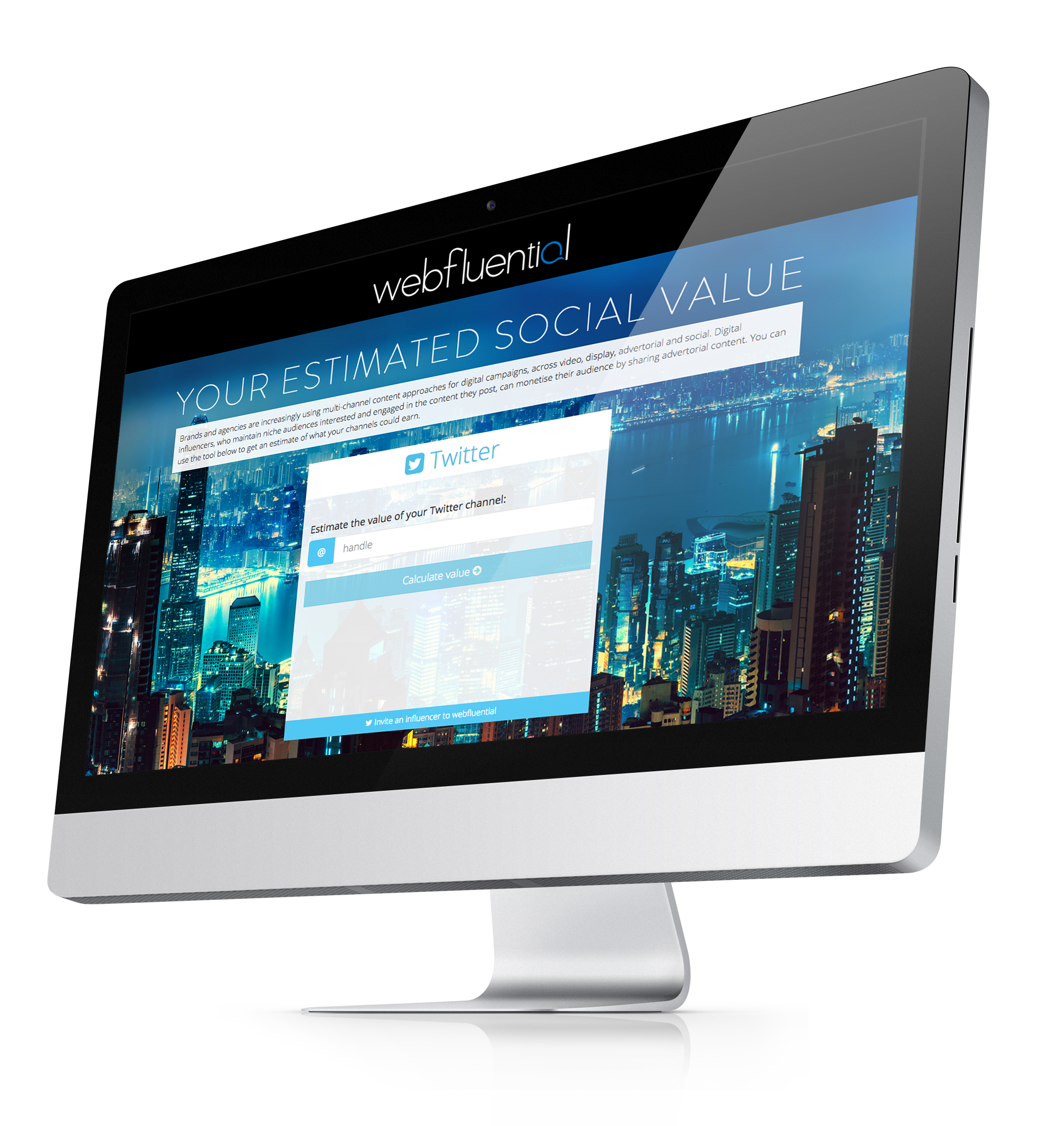 GET AN ESTIMATE
GET DETAILED REPORTS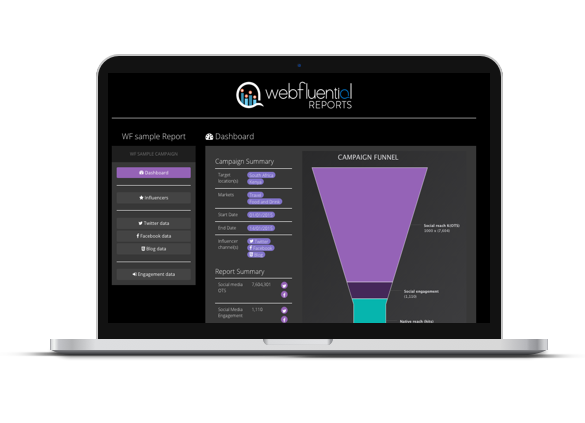 VIEW DEMO REPORT